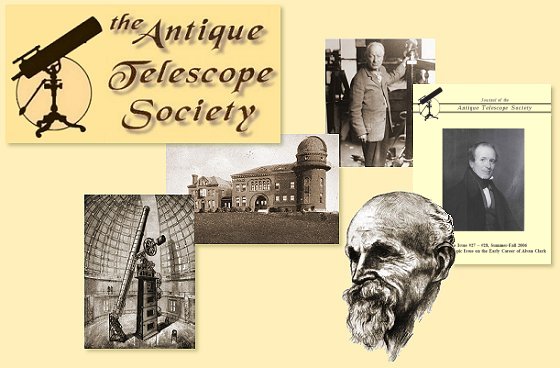 "And even the stars which ordinarily are invisible to our sight and our eyes, because of their smallness and the weakness of our sight, can be seen by means of this instrument."
2020 Virtual Conference
Presentations and Tours
****Starting this Saturday, November 14th!****
The Antique Telescope Society is very pleased to present an outstanding lineup of presenters and presentations for our first Virtual meeting. In addition, we have a substantial number of virtual observatory tours being offered. You can see the list here:
Up to Date List of Presentations For the up to date Daily Schedule of Events, please go here: Up to Date Daily Schedule This schedule will be updated with the Presentations in their time slots as the program is finalized.
Registration is now available here: FREE REGISTRATION FOR THE CONVENTION When registering, we request you use your real name so that ATS members and guests who've never met can get to know one another.
You will receive an email confirmation and it will contain the Zoom URL for the convention. Save that email. The same link will get you in during all four days of the presentations.
The presentations begin at 10:00 US East Coast time (GMT -5, =15:00 GMT) on Nov. 14th, Saturday. All presentations are in English.
We look forward to seeing you soon! We believe we have a superb lineup of presenters and presentations and an amazing array of observatories to tour ... virtually!
Clear skies,
Bart