Friday morning, my wife and I were up at our place in the high desert. I'd spent a good part of the night observing but was up early with my wife.
I looked out the front door to see the sunrise and saw Venus and the moon. I called her to come look as we've had some memorable views of the pair over the years. I saw the bright body below the moon and said, "Wow, that could be Mercury." A quick check of Sky Safari said it was.
This photo was taken with my Pixel XL smartphone in the Nightsight mode.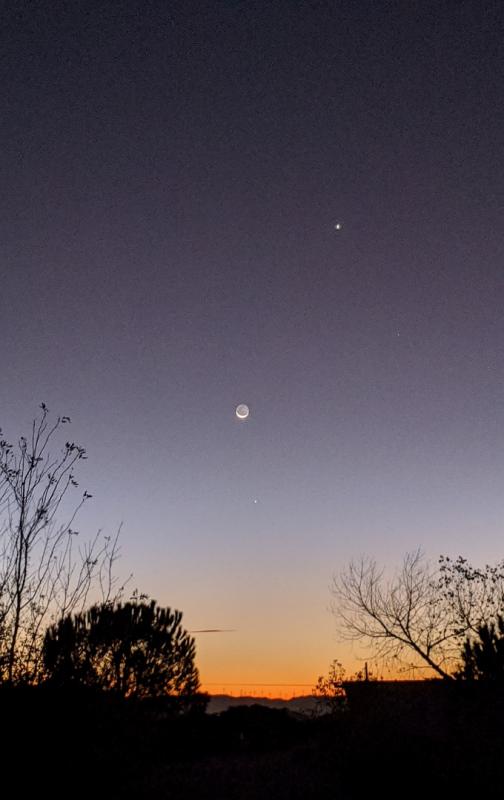 Jon