Hi all,
It's been a long time that I've not shared with you datas from Pic du Midi.
So here is the last image obtained by François Colas and Thierry Legault. I've just made the processing.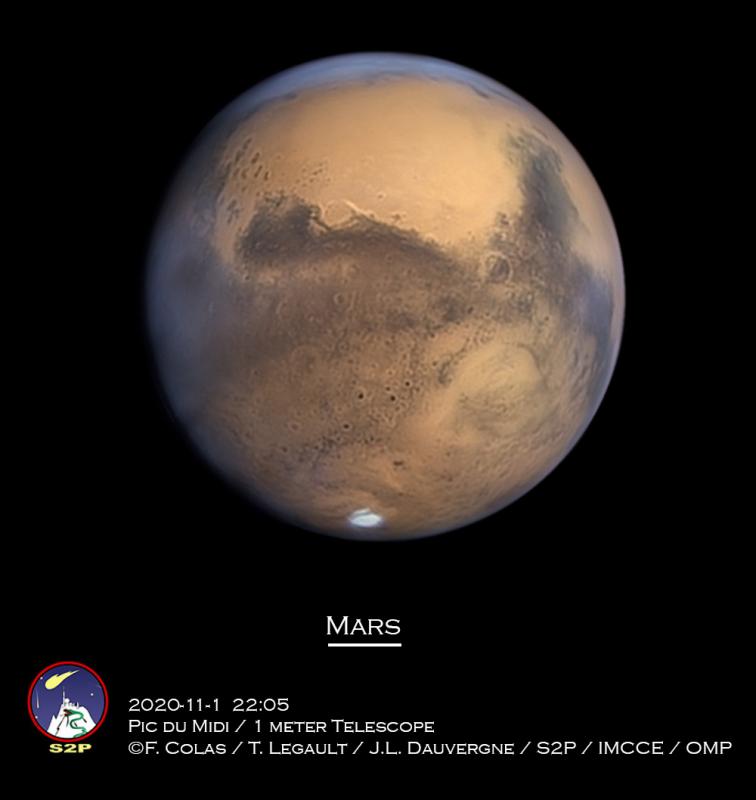 With other datas that they made previously in the month with other friends, I've been abble to make a global map. It's realy rare to have enough data to achive this ultimate goal.
I was not expecting that much from this opposition. I've observed as much as possible at home with my Mewlon 300 but I don't have enough images to do that because of the bad weather in october (no data at all this month !).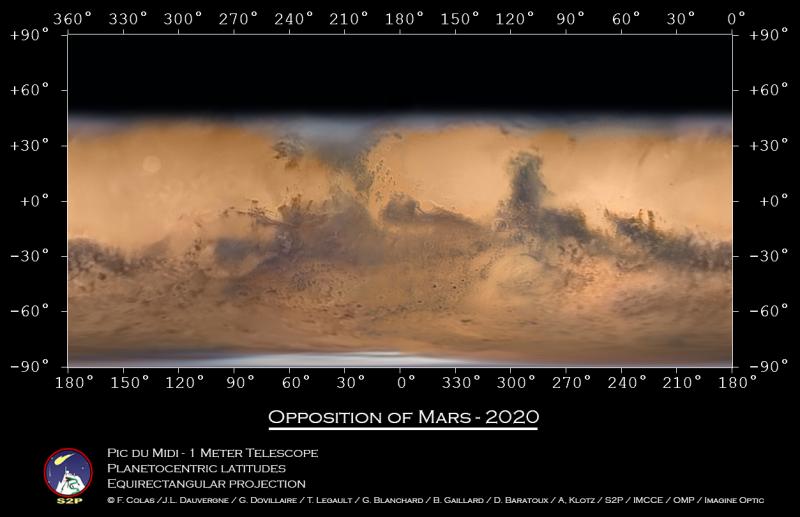 And of course, once you have such a map you can put it back on a shpere to make it rotate.
https://youtu.be/In5Km9LGPE0
Thierry Legault made a 3D animation with this map.
Here it's visible in cross-eyed vision
https://youtu.be/VJT8DM47tDY
And here in parallel vision.
https://youtu.be/dJN25tpuqFg
Enjoy.
Jean-Luc Dauvergne
Edited by J-Luc Dauvergne, 17 November 2020 - 02:37 AM.