I recently picked up a APL 80mm x 1200mm by ATCO. I was in parts and the lens has a large clam.
I've started the process of fixing this scope up and get it usable again, despite the damaged lens. It is not a complete kit. There isn't a finder or bracket, there are no eyepieces, no accessories, and no wood box.
Here is a file photo of a complete scope in excellent condition: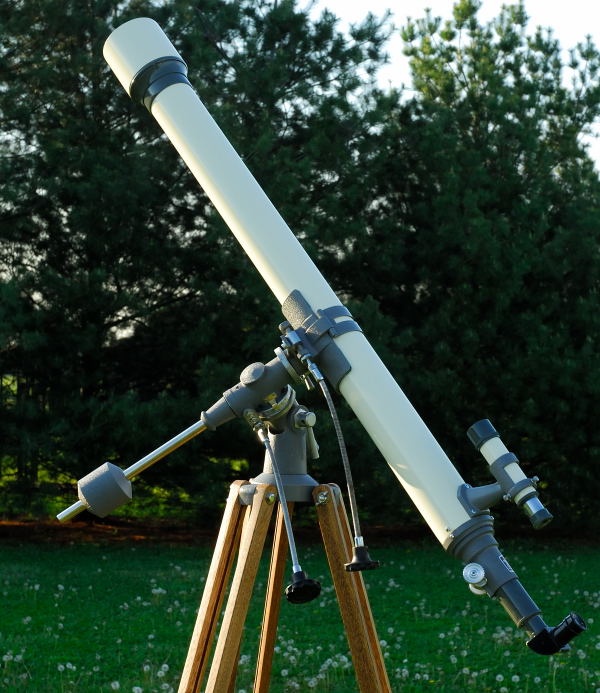 -this is what it's suppose to look like.
That is my goal.
The tube is scuffed and has a couple small dents. The dew shield is dented, but it can be straightened. The mount was totally disassembled, and some of the paint is scuffed. The wood tripod is in good shape and will be refinished, and all the hardware will be repainted.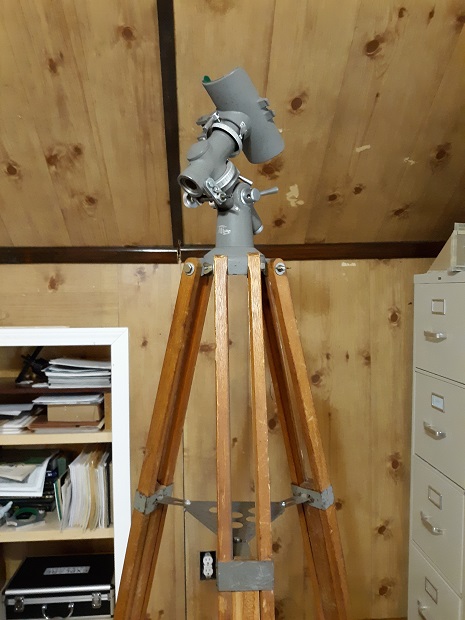 Edited by Garyth64, 19 November 2020 - 02:01 PM.