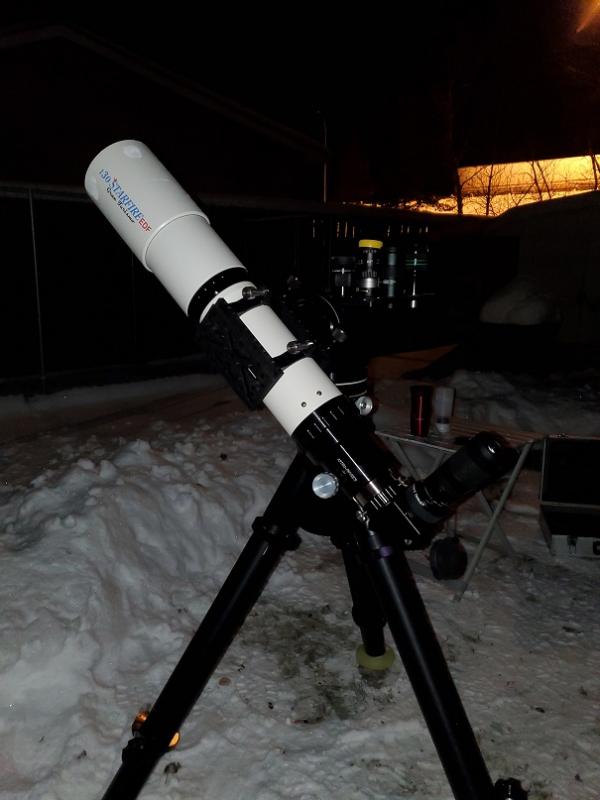 I did some observing tonight in my red white zone backyard light pollution.
It was an awesome night despite the transparency issues at times. I was out looking at various targets for 3.5 hours at -12C. I took some breaks to warm up inside my house.
I observed a couple doubles in Andromeda before trying out something new - Aries!
I was just random scrolling on the Cambridge double star atlas via SS6pro which lead me there.
I starhopped from Mars with finding the bright trio of magnitude 2 to 3.9 stars of Aries, I centered the GT with the 30UFF over Sheratan and Mesarthim.
Wow what a sight. Gamma1 Arietis is a splendid triple system, with it split with even my 30UFF. I enjoyed the view with the 12.5 Noblex and 6.5 morpheus. I tried the 3.5 delos (234x) but conditions were not supporting it.
Mesarthim has a dual blazing white (almost a touch of yellow) stars close together, with a fainter outlier star to the East (reversed in actual viewing as I am using a diagonal).
I found another double in Aries...this one Lambda Ariestis!
Yellow white primary and faint blue secondary.
Both of these were attractive selection of doubles in a constellation I have never visited before! I highly recommend checking them out if you have not done so already.
Clear skies!