I recently rejoined the ranks of the Classic Telescope owner in earnest. A Craigslist add for a 60mm F/15 for $50 and my wife wanting to go for a drive resulted in this 60mm F/15 Carton. It's in reasonable shape, everything seems to work. It only came with straight through porro prism and one eyepiece but the draw tube seems to standard 36.4 mm Vixen and I found a visual back so everything was under control.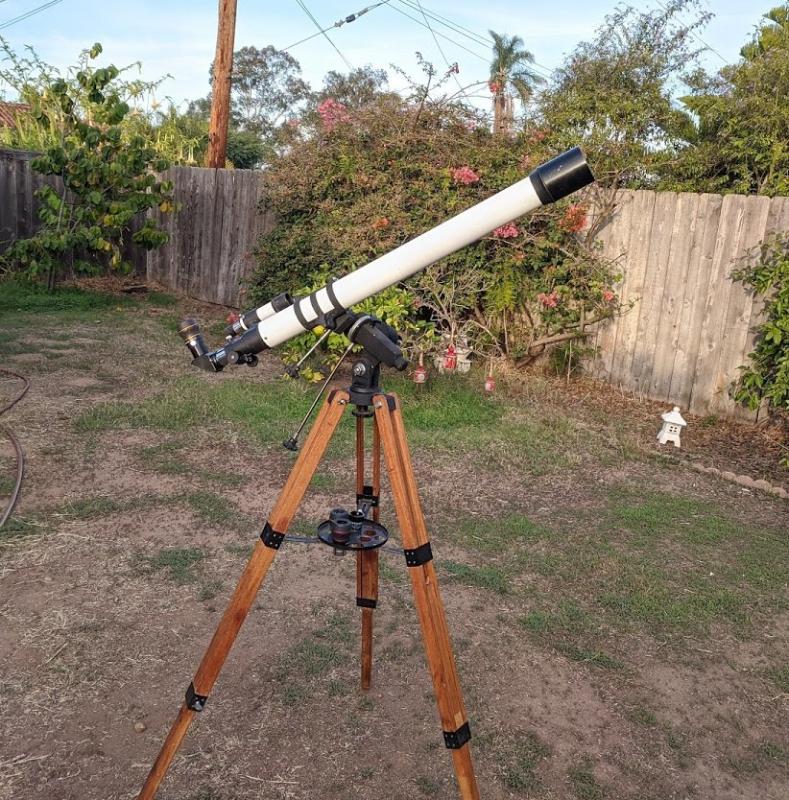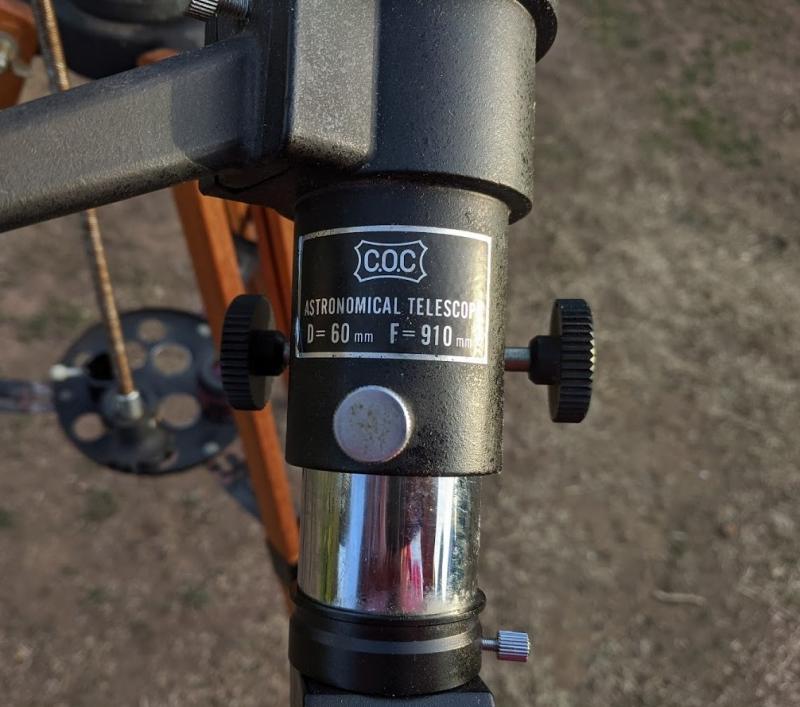 I was able to get first light the first night. It was inconclusive, just a quick look. The objective looked like it might have a mold issue between the lenses, it was certainly quite dirty and looked like there could be mold. I was able to get the objective apart with the aid of strap wrenches and some hot water under the kitchen sink spout. It actually cleaned up quite nicely so that was good.
When I disassembled it, two of the spacers stuck to one element, the third spacer to the other. This at least served as alignment marks so I knew which side was which and how they had been aligned.
The issue: Astigmatism There's classic astigmatism, best focus is a cross rather than a point and passing through focus the image is a line that rotates 90 degrees.
It didn't look like the lens had been disassembled so I am in a holding mode while I think about possibilities. It's possible the one lens is tilted somehow due to the spacer, it came off and was positioned again where it had been.
Any thoughts would be appreciated. I may try rotating the elements but I am not hopeful.
Jon