Hi all,
I'm seeing my camera droop a little on the back end, which I believe is because there's a not-so-solid connection between my Hutech field flattener (designed for a solid 2" tube) and the compression ring adapter that comes with the scope. So I'd like to replace the compression ring with a real adapter tube.
The question is, what kind of adapter am I looking for? the scope is an ED 127 CF, and I believe the larger tube of the focuser is 3", but I can't seem to find anything resembling a 3" to 2" adapter (non-compression) out there.
Pic below - you can see the silver screws for the compression ring in the middle, and the 2" stuff on the right and 3" extensions coming off the focuser on the left. anyone know what I need?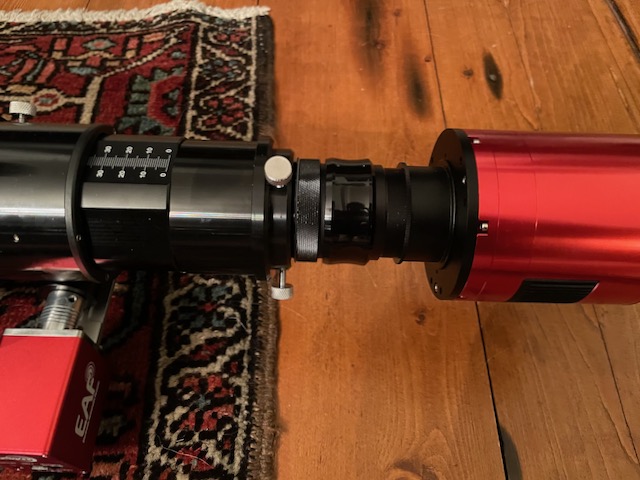 Thanks!
-sp
Edited by spiantino, 21 November 2020 - 11:41 PM.