I have been imaging the sun for the past month using a Quark Chromo with an Explore Scientific 102AR (F/6.5) & ZWO ASI178mm
So far so good, I managed to get pleasing images of sunspots and active regions. Still got work ahead of me but I am on the right path.
Any of you who are using the Quark for imaging, do you set the wavelength differently? In all tutorial videos I watched, no one ever talks about this specific setting.
I see that most are using the exposure and gain to control whether imaging chromosphere, prominences or both.
When taking images of pure Chromosphere, using 0.3A provides the most detailed images, but when trying to image an area that have the limb as well, the area close to the limb is getting blurry.
I did one experiment last week and turned the dial all the way to the other side and took an image of the sunspot AR2782 (I think). On screen it looked brighter - you can almost say whiter and I lost details so I kept it to be processed last.
When I did processed it, It came up better than I expected. Less details on the surface, but it looks more focused from surface to limb.
What is your preferred wavelength setting when imaging with the quark, do you ever change it?
Do you image both surface and proms in a single video?
I know that stopping down the aperture can get a better surface contrast, but before I do that (already have the mask ready), I really want to know and understand the mechanic better.
Example 1 - using 0.3A
Exmple 2 - using 0.5A
And the last, as it is not written on the quark itself, do any of you know exactly where the 0.3A and where is the 0.5A?

just to make sure I am not confusing stuff here: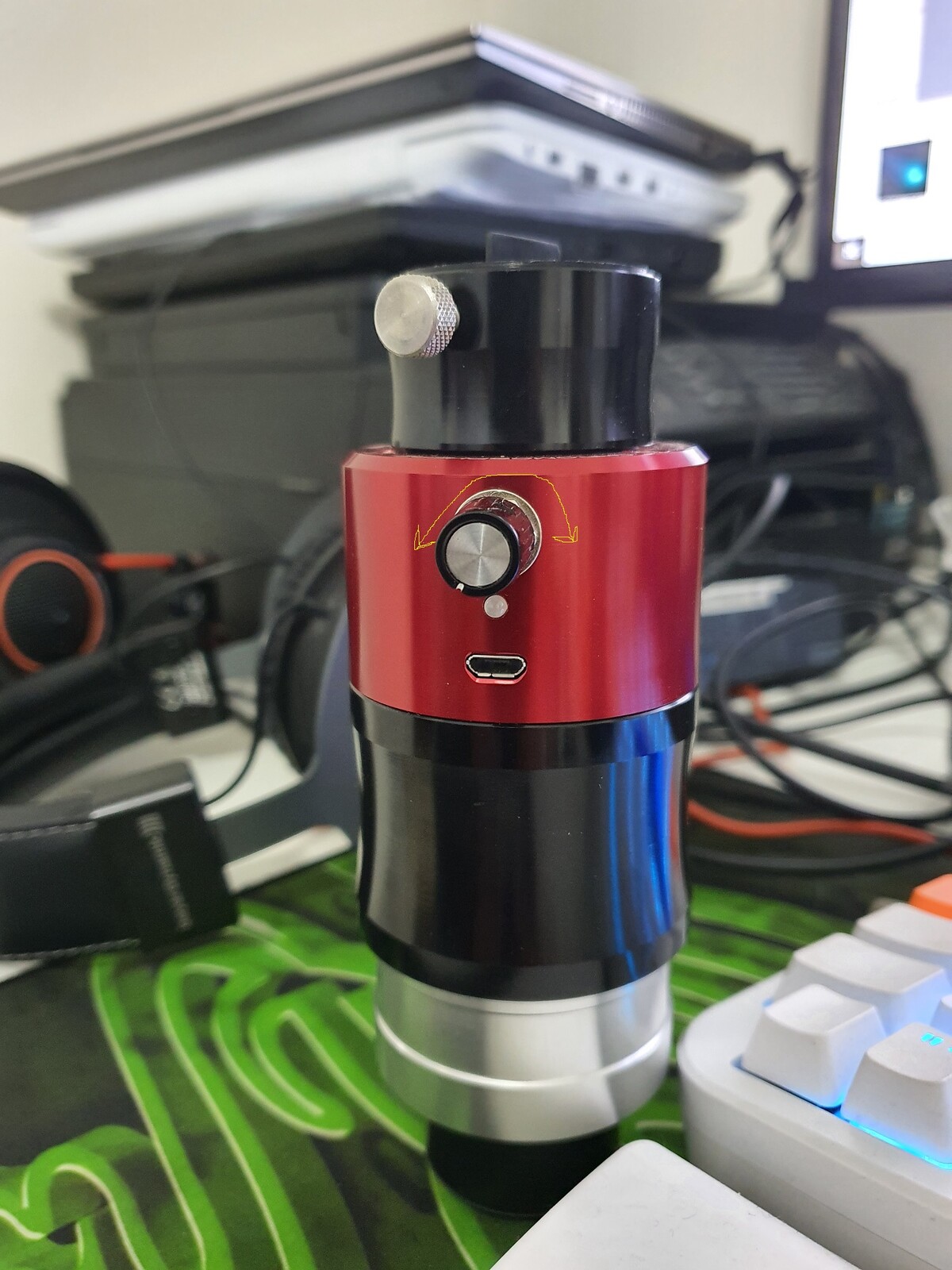 Thanks in advance.