Hi all!
I had a disappointing fall with poor seeing and/or clouds on my weekends, and when I could image I never had time to do any processing.
(Poor me)
Since 2781 & 2782 have been imaged many times here I decided to stick to what grabbed my interest.
The following photosphere (White light) images were taken November 8 with my Orion 120ST Achro w/ an Altair 2" Herschel wedge, Baader Solar Continuum and ZWO I/R cut.
Skyris 236M camera, SharpCap 400 frames output of 20, 40 60 and 100 frames in AS3! and then I stacked the four images in Registax. (it seemed to help).
Proccessed in ImPPG and PhotoShop.
(I'm still working on my wedge processing, and this was the first time with my 120mm (I have only tried my 72mm before), so I've got a ways to go I think.)
I didn't see much faculae on the larger image so I cropped down to the main grouping.
Some nice granulation with good definition between the umbras and penumbras.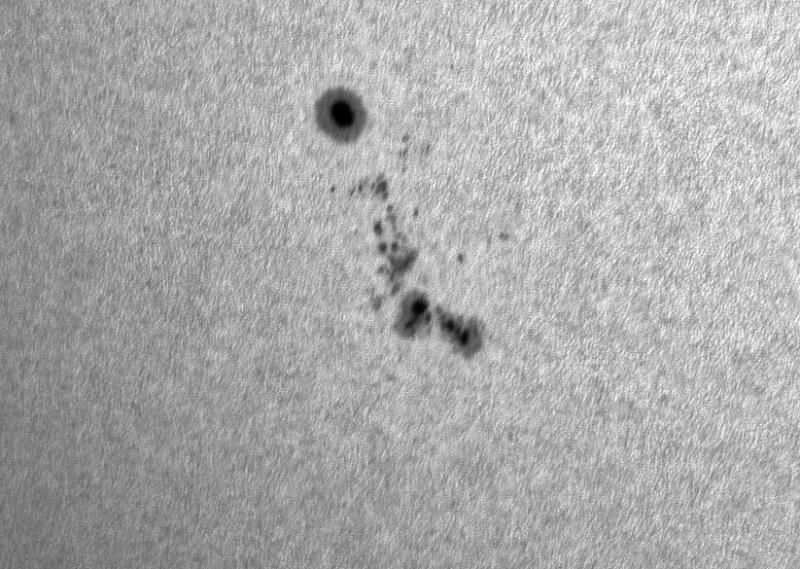 When I zoomed in I found some wonderful light bridge fingers developing in the lower umbral group.
I tried to bring out as much detail as possible.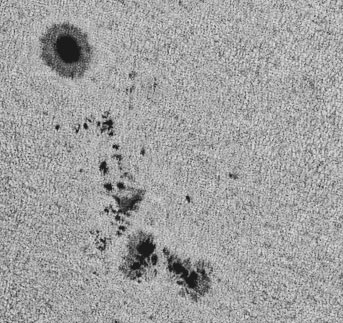 Neat.
Moving on to Ha.
Again, the images were captured November 8 (between 0930 and 1030 EST, more on that later)
Lunt 60mm PT with a tilt tune 50mm front etalon.
Skyris 236M camera SharpCap 500 frames, best 75% in AS3!
Processing in ImPPG and PhotoShop.
Full Disc.
Nice combination of events. Some small filaments kicking around and I saw what appeared to be some flares happening around the active region.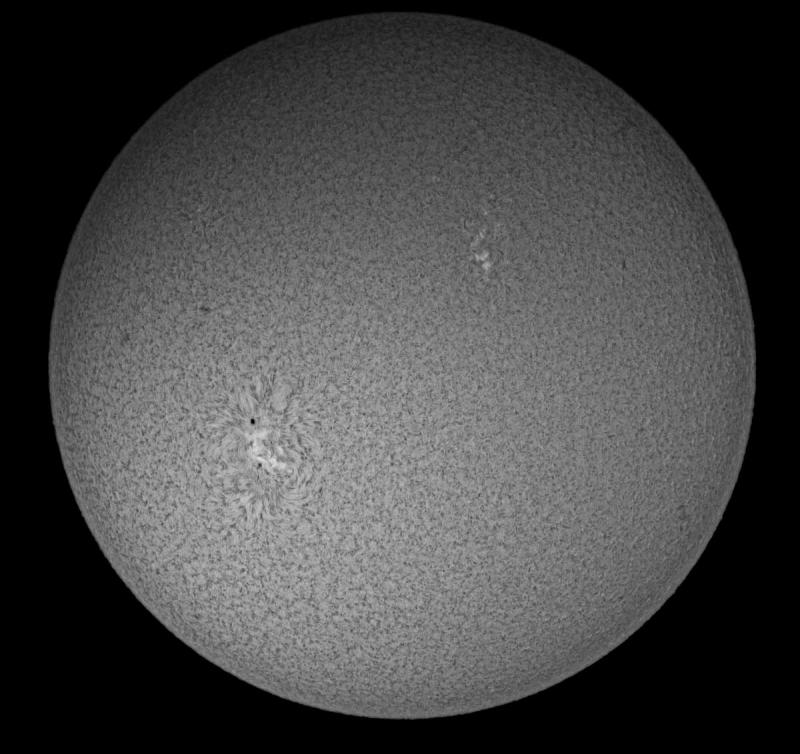 Attaching my 2x Barlow I managed to find this activity. The flare seemed to be forming.
This shot was taken at 0935.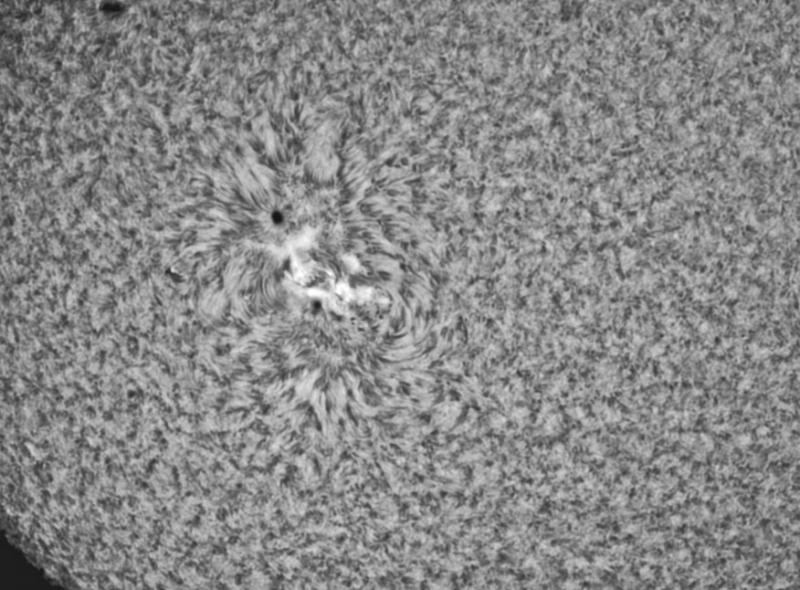 And then at 1005 the flare had settled into a nice arch.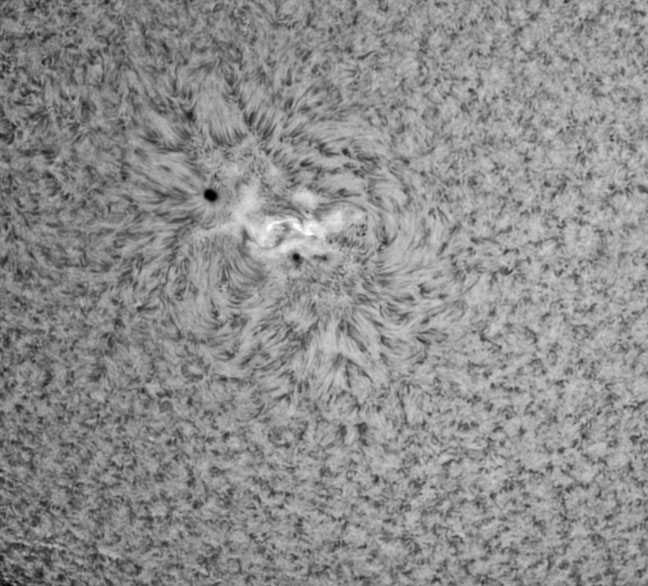 Cool.
Edited by philmor56, 23 November 2020 - 06:59 AM.