Berkeley 1 is a trumpler (https://en.wikipedia..._classification) class IV 2 p open cluster located approximately 7,900 light-years away in Cassiopeia. This is the first of one hundred four open clusters identified by Gosta Lynga and Jiri Alter in 1958.

Luminance – 24x300s – binned 1x1 – 120 minutes
RGB – 8x180s – 24 minutes each – binned 2x2

182 minutes total exposure – 3 hours 2 minutes

Imaged November 17th, 19th and 20th, 2020 from Dark Sky New Mexico at Rancho Hidalgo (Animas, New Mexico) with a SBIG STF-8300M on an Astro-Tech AT12RCT at f/8 2432mm.

LRGB - https://www.flickr.c...225503/sizes/l/

See my album of Berkeley clusters here - https://www.flickr.c...157711466876833.
See the link(s) above because the attached image has been down-sampled.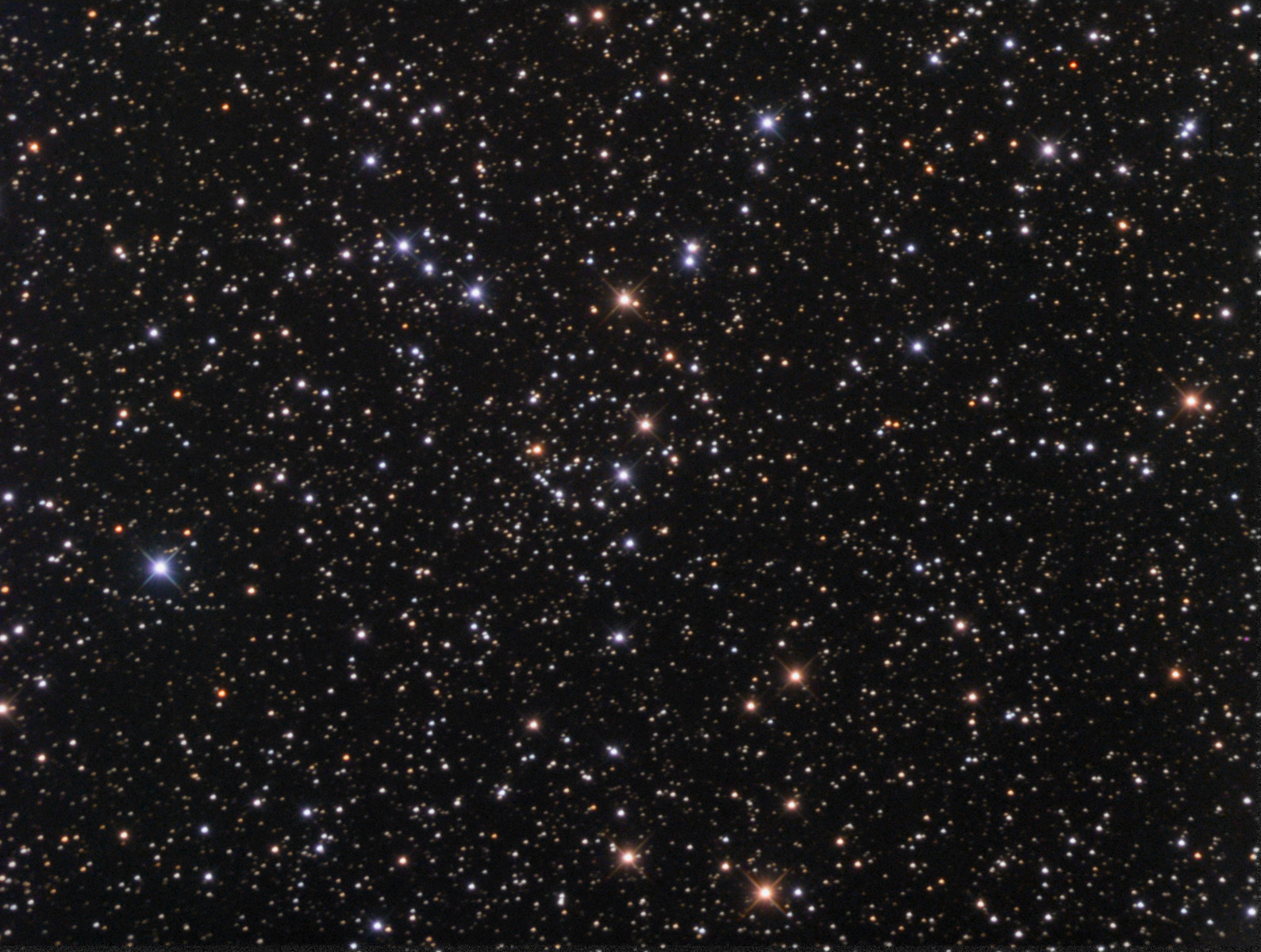 Dan