OVNI Night Vision manufactures night vision systems for space agencies, observatories, amateur astronomy...
We are pleased to announce the availability of the OVNI-B, 1st night vision binoviewer in the world designed for astronomy.
It integrates 2 eyepieces of 27mm focal length and a military intensifier tube GEN3 Thin-Film White Phosphor P45 (up to FOM2600).
No more backfocus limits or light loss. And extremely versatile, it can be used with all refractor & reflector telescopes, either directly at the prime focus, in afocal or hand-held (like binoculars) as it has cmount, 1.25", T2 and M48 threads. It also includes manual gain control.
Made for visual observation, we can ship worldwide from France, Europe.
More info on our website : www.ovni-nightvision.com/en/content/27--ovni-b- AND our Facebook page www.facebook.com/jkobs
Should you have any question please do not hesitate to contact me.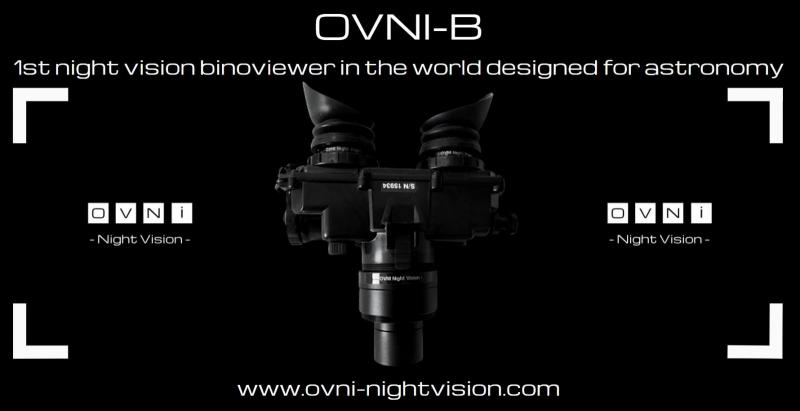 OVNI-B is available 1 year after the OVNI-M (monocular version). OVNI-M has many users worldwide and it is possible to read reviews in many magazines and forums.