On November 24th the weather conditions were not optimal at Belgium. There was a lot of high clouds. Time to experiment...
Because I had recently looked regulary at Mars with a red filter (to fight bad seeing), I wanted to test it on the moon too. A red moon looks weird, but you get used to it (after all I've been looking at a green sun for years through a continuum filter). Another thing on my to-do list for a long time was making a film of the sketching process. The target of the evening was the famous crater Clavius. It has not become a masterpiece, but the video makes up for a lot: https://youtu.be/8YRymsMuA3k 😊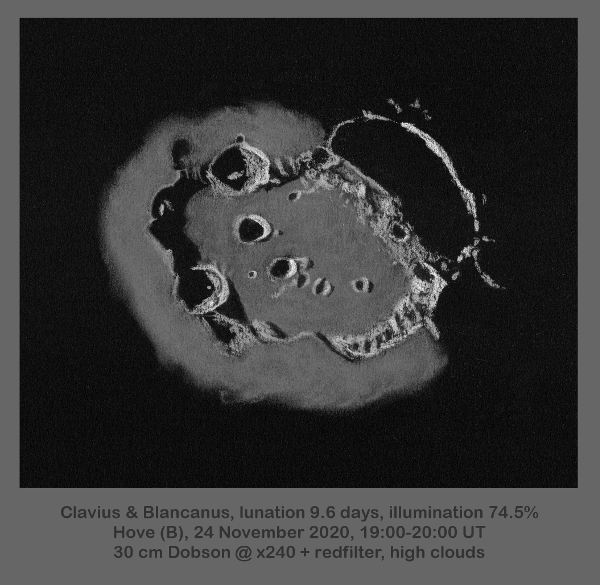 Edited by Jef De Wit, 25 November 2020 - 11:02 AM.