Hi all,
Nights are short and now with a bright moon so not much time to image anything broadband. I decided to do a first SHO image. To learn some new stuff. I usually do LRGB with added Ha and OIII when its meaningful.
Just a few technical notes.
I captured about 18 hours of data (yes I know I need more

)
4 hours Ha (5nm Chroma)
5 hours OIII (3nm Chroma)
8 hours SII (3nm Chroma)
1 hours RGB for star color (Chroma)
The moon was >50% at all acquisition nights and conditions were kind of hazy and even high clouds sometimes. So not the best data I ever took but meh, good enough for experimenting and learning. The NB filters including the OIII cut through the moon glow as if it was not there. I'm very pleased with that.
I did a blend of
R=.4*Ha + .6*Sii
G=.4*Oiii + .3*Ha + .3*Sii
B=Oiii
I replaced the star color with my RGB and I know there are different more advanced methods out there for that but I think I like the simple way I've done it so I'll stick with that for now.
It would be nice to get some feedback as to the color tone and also if you think I overdid something here. I sometimes like what I got and sometimes I think it lacks dimensionality.
I did not do any noise reduction, and just the slightest of sharpening on the L layer in the stretched stage. All the rest is just curves and HT.
Thanks in advance for any pointers/feedback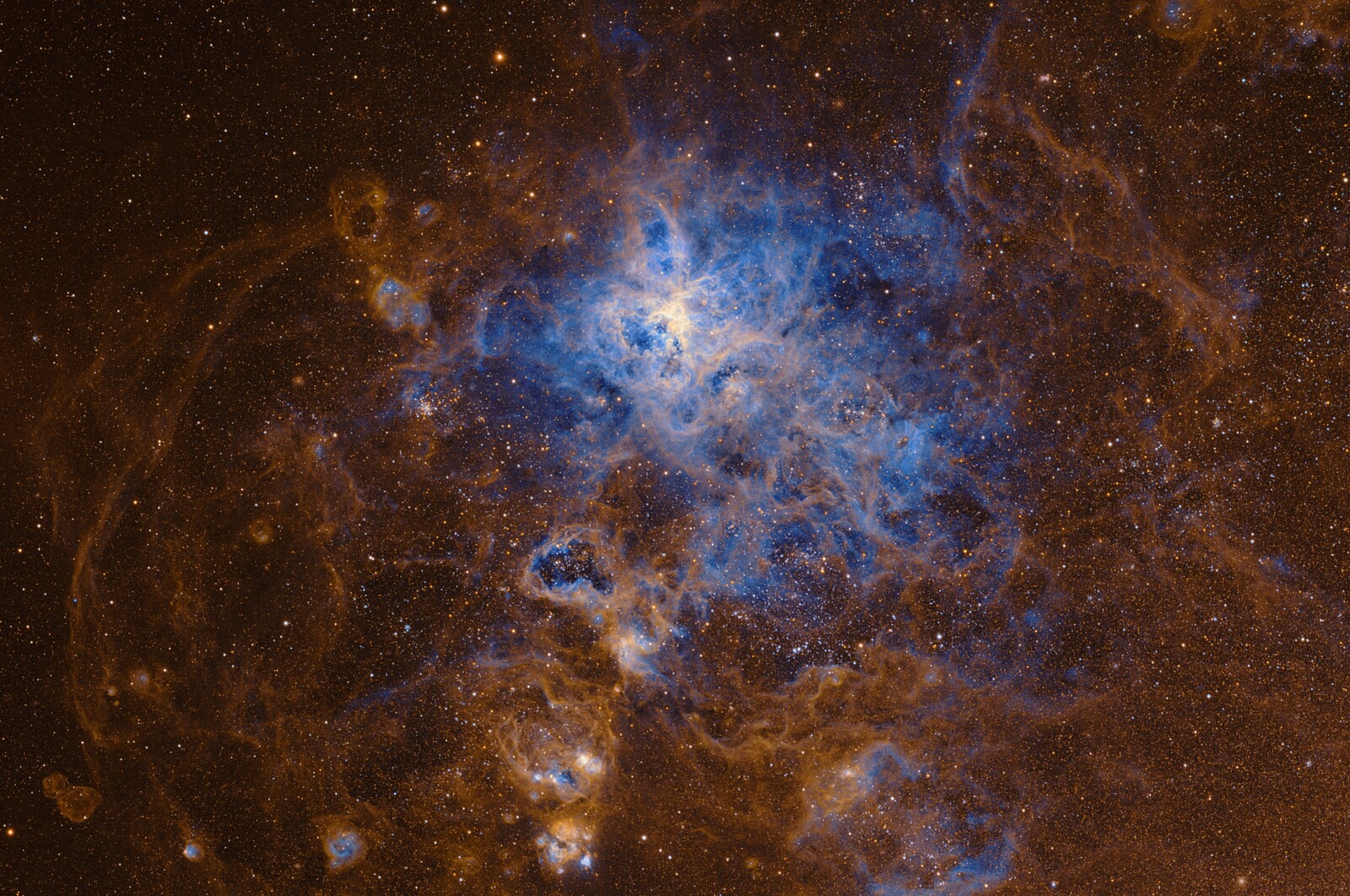 Abin