easy
Mars
NGC 2264 Christmas Tree Cluster
Supernova 2020uxz in NGC 514
intermediate
M78
NGC 2174 Monkey Head Nebula
NGC 1579 Northern Trifid Nb
challenge
C/2020 M3 (ATLAS)
NGC 2170
Mars
our neigbour is still in a very good postion for observing, easy to find, high enough to be above the haze, very close at the moment and opposite the sun to be fully enlighted. However with EAA not so easy to capture a really good image. I tried with lucky imaging and show some of the best frames I could get with my CPC800 at about f/15 with the ASI 224. I forgot to switch to RGB colours, so was all saved in b/w. I am sure you will do much better.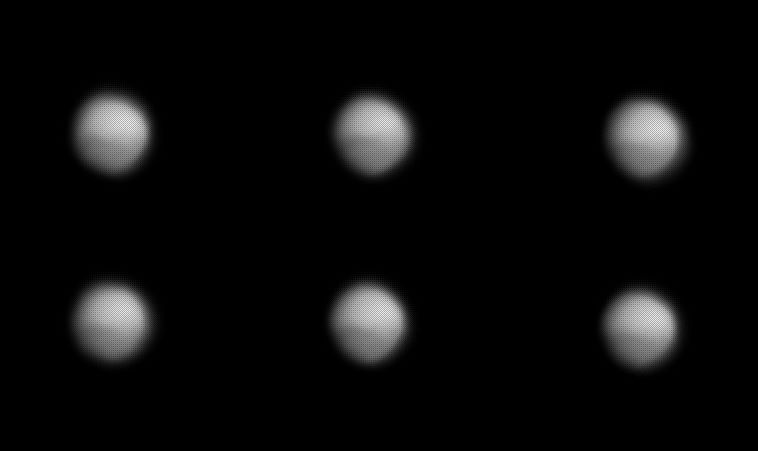 NGC 2264 Christmas Tree Cluster
in the constellation Monoceros (Unicorn) is quite easy as a star cluster, however it also hosts the Cone Nebula, which is a litte hard to get with EAA. I got an eVscope image from a friend to compare to what I got with my selfmade apo Olifraktor. Let us see what you can do!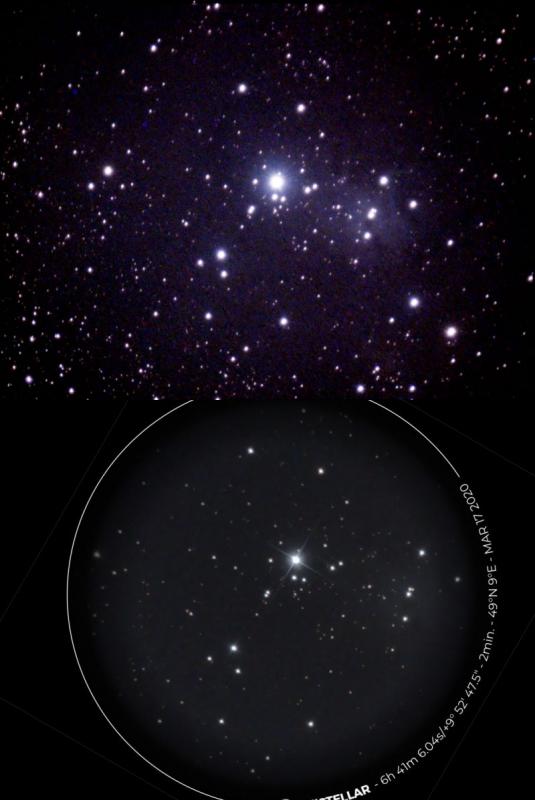 Supernova 2020uxz in NGC 514
was discovered by Koichi Itagaki (Japan) and is located in the constellation Piscis. It is easy to spot with EAA. A little more tricky is to get the structures of the galaxy NGC 514 to which it belongs. Find more info on the supernova and lots of pictures at http://www.rochester.../sn2020uxz.html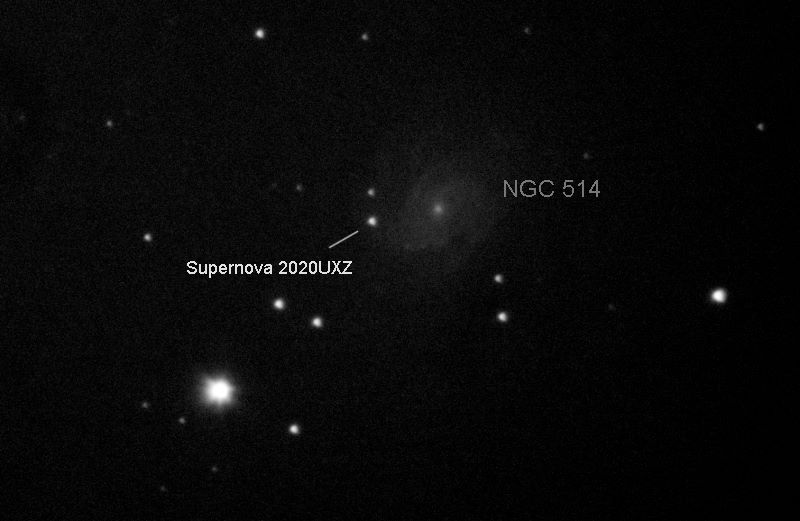 CPC800 f/6.3 with ASI 178MM
M 78
is a reflection nebula in the constellation Orion. It was discovered by Pierre Méchain in 1780. It is about 6' x 8' in size. It is quite easy to identify but it takes time to get a really good image. I am really curios for your images!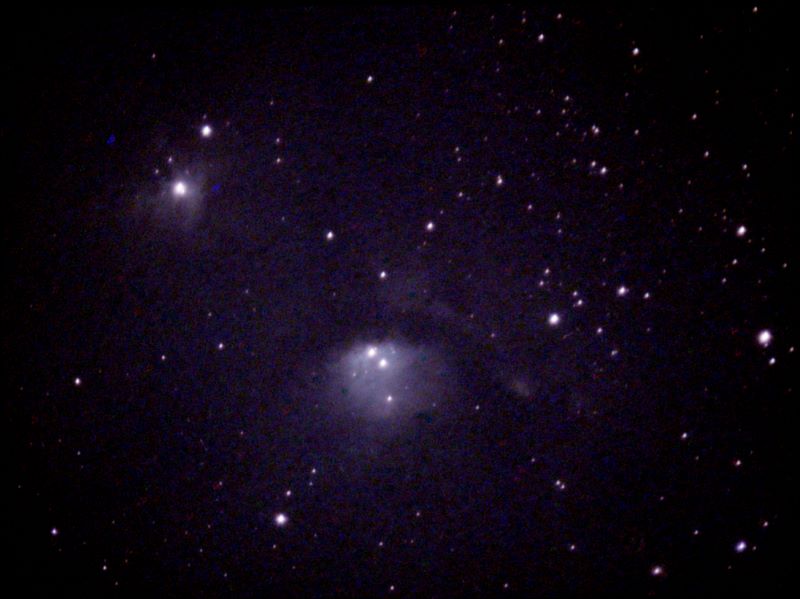 Apo 80/480 at f/4.2 and ASI224
NGC 2174 Ape Head Nebula
in the constellation Orion is a very interesting nebula as far as I concern. I like the shape and the color and also the fact that you can relatively easy see something but it takes time to get the fine structures properly - which I did not manage to yet. So I can show what I got so far: one image of my ASI 224 in color and one b/w image of my newly bought ASI 178 MM.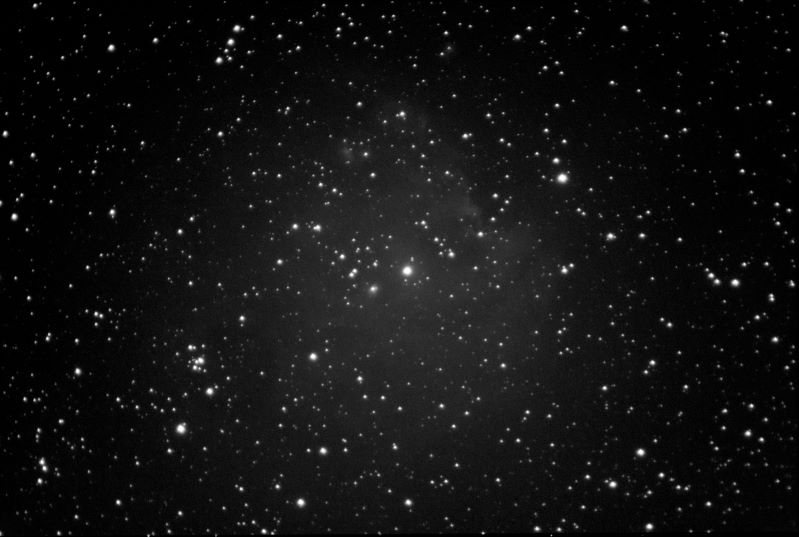 NGC 1579 Norhern Trifid Nebula
in the constellation Perseus is a diffuse nebula of about 12' x 8'. I must admit that I am not very happy with the result of my trial to get an image of it, however I had little time in November to do EAA. I hope you will show me how to get it better.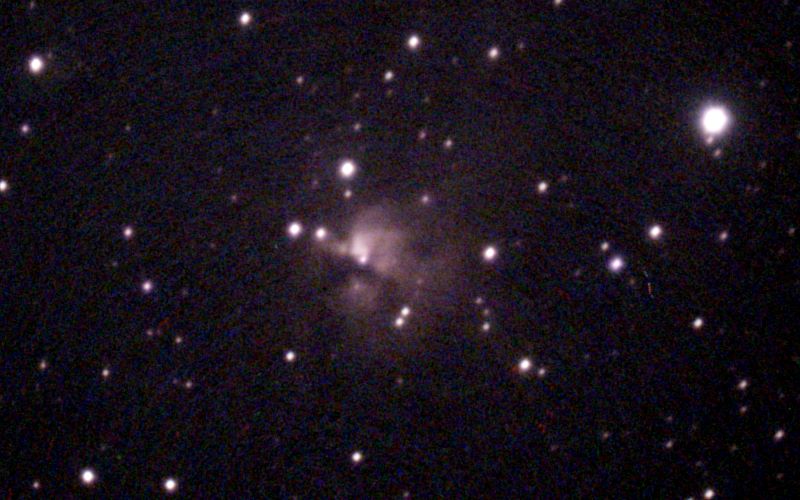 Apo 80/480 at f/4.2 and ASI224
C/2020 M3 (ATLAS)
discovered in June 2020 by the Asteroid Terrestrial-Impact Last Alert System (ATLAS) search program it got much brighter than first expected. In December you can find it in the constellation Auriga. More info http://aerith.net/co...0M3/2020M3.html. I got it in November by chance as I am not using any software for slewing and the object is not in the database of my CPC800.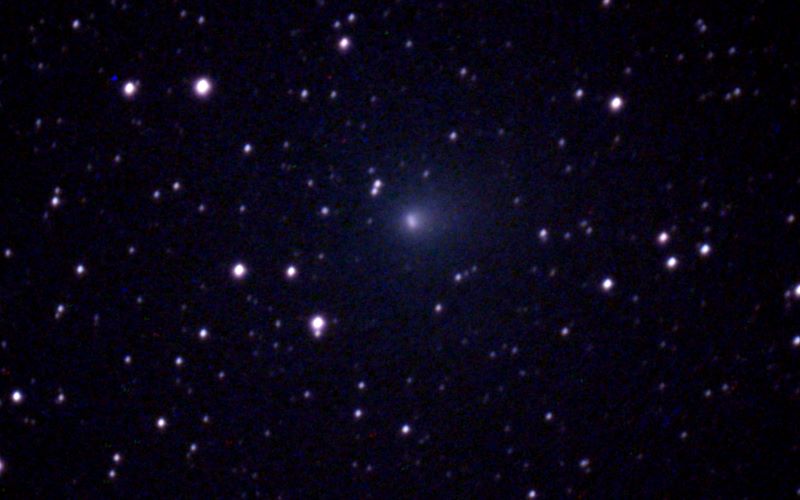 Apo 80/480 at f/4.2 and ASI224
NGC 2170 in Mon
is a faint nebula, much fainter than I expected it to be. First I considered it to be intermediate. But then I realized that it is much harder to capture than expected. In my picture you can actually not see it, even though I made sure that I was in the correct position. So this will also be a challenge for me personally to get it better in December.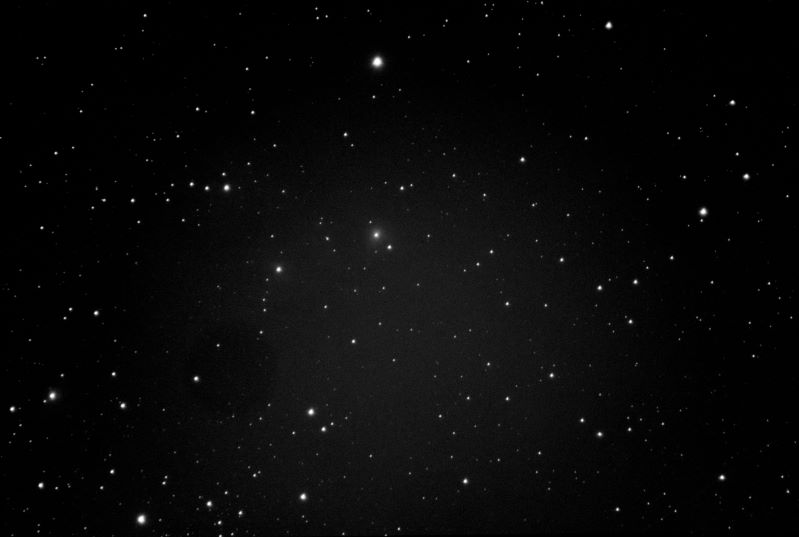 Apo 80/480 at f/4.2 and ASI178MM
Thanks everybody to take part in this months challenge!
CS.Oli
Edited by alphatripleplus, 01 December 2020 - 11:19 AM.