...practicing for the Star of Bethlehem conjunction later. Set up in daylight, very rough polar align, then drift align by our nearest star.
So, once you've done that, might as well take a shot huh?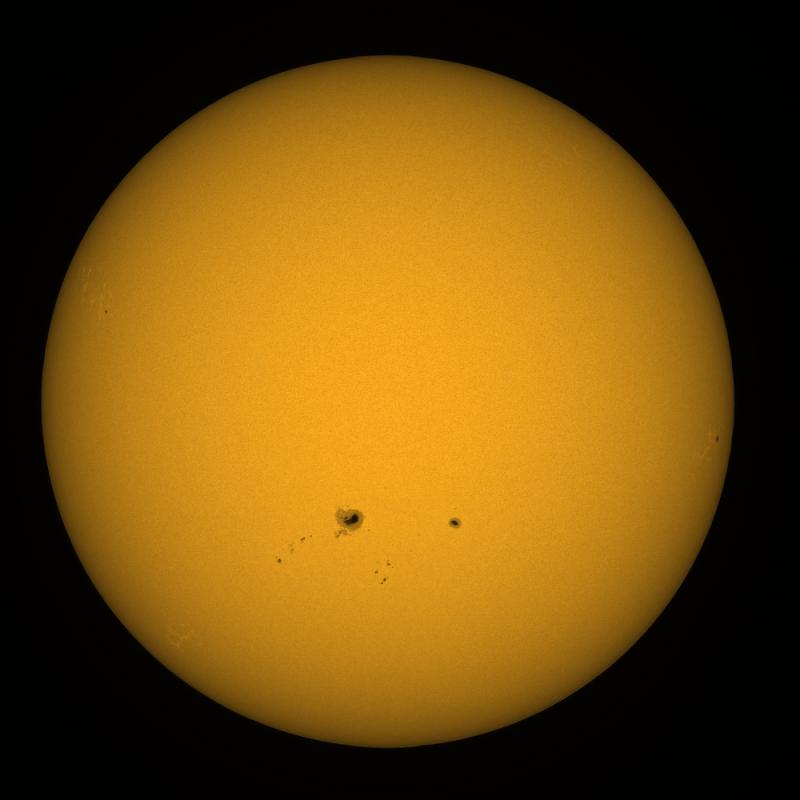 WO Star 71, QHY 183M, Baader Astro Solar, Astronomik Pro Planet 742. Stacked in AS3! best 5% of 2000 frames, sharpened and colored in PI, downsized to fit posting requirements.
Pretty happy for only 3" of glass.
Edited by lakeorion, 28 November 2020 - 06:33 PM.