G'day all,
Unless you've been living under a rock for the last month, you've probably seen the progression of the 2020 Martian dust storm. Starting on Day 6 of the storm (17 Nov), a long dust train gained momentum down Sinus Sabaeus, and on Day 9 (20 Nov) another dust train barrelled east across Noachis Terra. On Day 10 (21 Nov) they collided over Hellas Basin, and over a couple of days coalesced into a crescent-shaped cloud. The cloud grew tentacular arms as it slowly dispersed eastward over the next week.
As Mars receded from Earth during the storm, being aperture-challenged (at 7-in) made tracking the details in the cloud progressively more difficult, especially when imaging through the summer clouds over the Red Centre. However, the red channel off Mars has a massive amount of SNR—so I decided to try enhancement with the red channel as a luminosity layer over the RGB. In spite of the red channel having the largest Airy disk, I was able to pull out much better detail on the edges of the storm compared to the RGB; these correlated well with the detail from larger apertures.
Here's a comparison of the RGB vs. the RRGB over the last 5 days of the Hellas Encounter: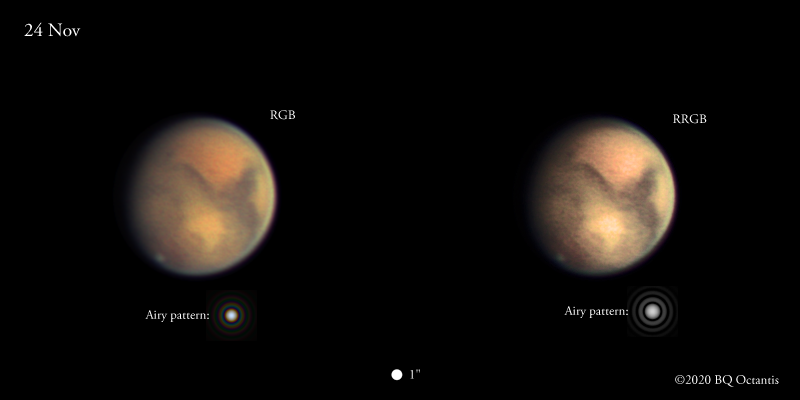 Skywatcher Mak 180, Fujiyama 12.5mm ortho, Canon 600D/T3i
So I made a fun little sequence sheet of the event:
(Click for full size.)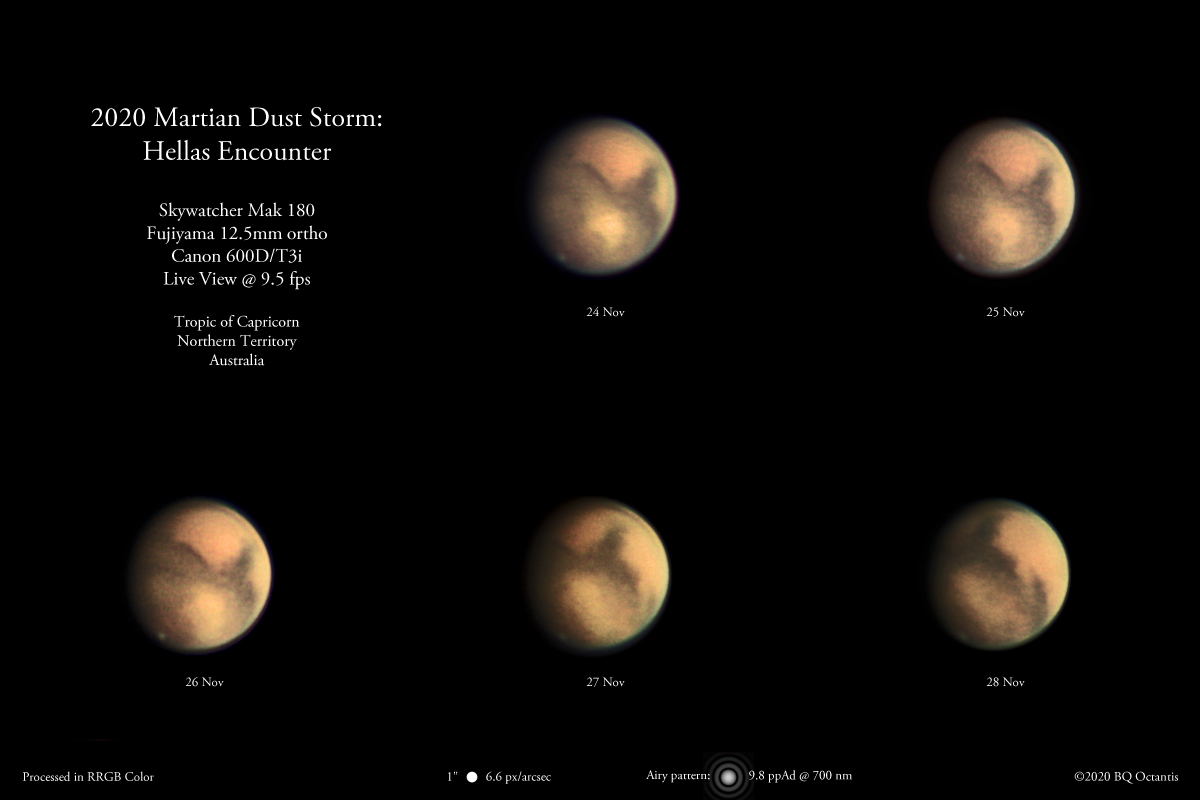 Cheers,
BQ
Edited by BQ Octantis, 29 November 2020 - 08:33 AM.