Dear all,
tonight, the moon rose nicely and bright above the neighbour house. I just observed it from behind the window at convenient 21°C - much better than the 0°C outside. I went for a full disc sketch: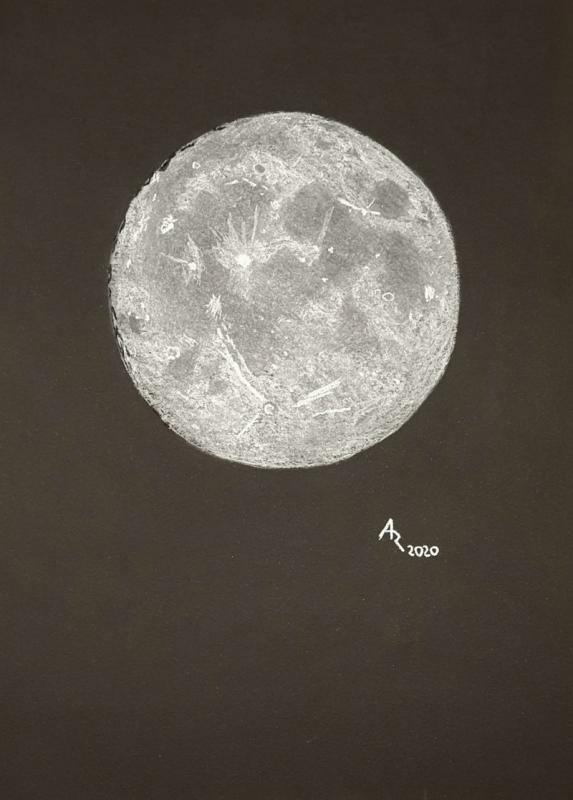 Telescope: TS ED 70/420
Eyepiece: ExploreScientific 6.7mm/82°
Date & Time: November 29rd, 2020 / 1730-1830 CET
Location: home, Dusseldorf region, Germany
Technique: Koh-i-Noor chalk, extra charcoal and whitecoal pens and pieces on black Hahnemühle Ingres mould-made pastel paper
Size: 24x31cm
Clear skies!
Achim