Telescope: Celestron C9.25 @ f/20, Orion Atlas EQ-G
Camera: ZWO ASI294MC, Gain 285
Filter: Highpoint Scientific IR Filter
Exposure: 64x0.01sec, saved as FITS
Seeing: fair, 3/5
White Balance: Nebulosity Automatic
Software: Sharpcap Pro, Nebulosity, Registax, Photoshop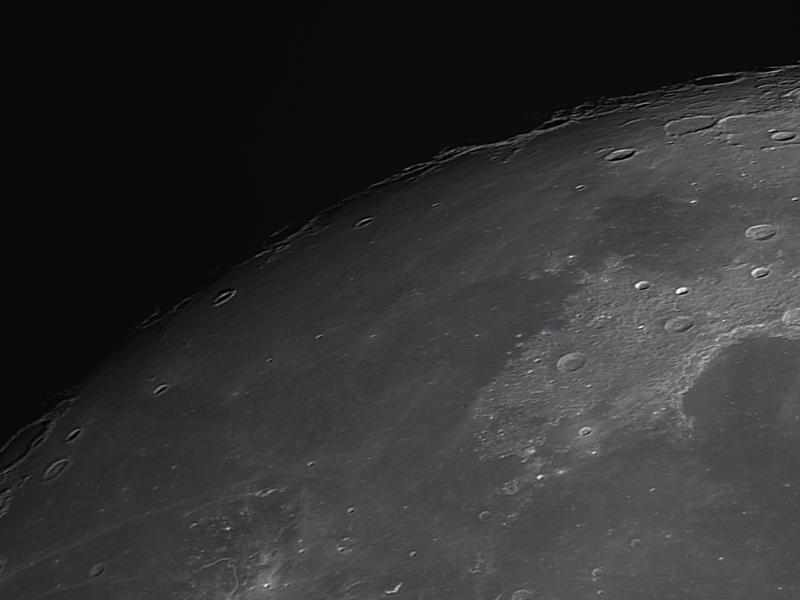 If you look closely at the center of this field you will see a patch of low rounded hills called Mons Rumker. This is a collection of about 30 volcanic domes; broad shallow rounded hills where thin lunar lava welled to the surface and cooled. When closer to the terminator than shown here this range of hills stands out in stark relief. This region marks the anticipated landing site for the Chang'e 5 sample return mission. The landing ellipse actually lies to the northeast of Rumker, though the dome field is within the southern boundary of the landing area.