I thought I'd share a sketch of mine I did a few nights ago from my backyard :-)
It's not amazing and most of my sketches aren't at this point in time, I am working on it. It is school holidays for me down in Australia so I get plenty of time to learn and develop my sketching and observing skills.
This was edited in image editing software and shows a fair amount of nebulosity just for fun. My tools I have at the moment are quite basic despite art being something I very much enjoy.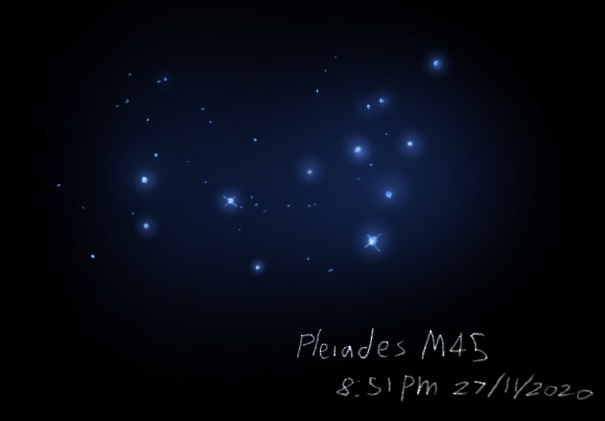 Well thanks for taking a look! I've only been observing for around a year now with my 10" scope, It's very loved! I'd share my other sketch of NGC 488 but I may work on a refined version cause it's pretty sloppy. Way worse than this one.
- Tom