Whew! Did all the tube polishing this afternoon. I went through the #34, 36 and 38 polishes with the matching foam pads on the Bosch orbital sander. It's REALLY glossy now - check out the reflected things in the photo (click to zoom in). This process took up some of the first plus most of the 2nd playoff game (yeah I'm the one who doesn't watch much football around here!). Next up will be putting Black 2.0 on the inside of the tube, and then onto installing the inner rotating rings.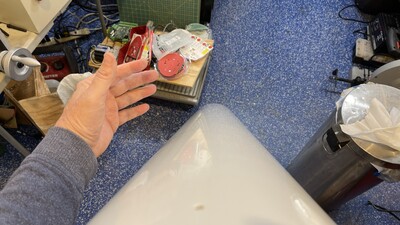 On a slightly related note, I designed and printed a rack for imperial T-handle hex keys. When you're a home machinist with Chinese equipment everything is metric, but the Astrola project has caused sudden high use of imperial hex wrenches. All I had were loose L-shaped ones, so I finally got a proper 11 piece Wiha T-handle set. Throwing them in a drawer is like playing Barrel of Monkeys. Turns out, Wiha doesn't have a rack for them and you can't find one for an 11 piece set on Thingiverse. My design has optional magnets in the base or snap-in legs that fit in the recesses for the magnets.
Now somebody has to explain to me why Wiha has one orientation of the flats on the hex for 10 of the wrenches, and a 30 degree different orientation for the 3/8" wrench. <*fumes*>. Discovered this too late, so there will be a reprint. Cad file here:
https://cad.onshape....03f52dd8bfca454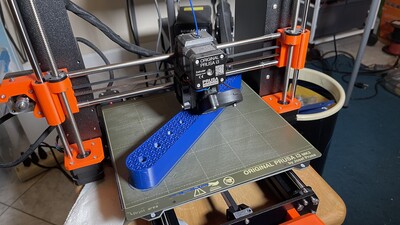 Edited by Dave Cook, 24 January 2021 - 11:15 PM.