After building several "Propdobs" (200mm, 250mm, 300mm and even a 100mm) in the past years, I am currently building my biggest one yet: a 400mm f/4.
This autumn I would have made another observing trip to the island of La Palma, but unfortunately I had to skip this one (for obvious reasons). However: this, together with selling one of my earlier Propdobs, did create some financial space to purchase a high quality 16" mirror.
The design is mostly just a scaled up version of my 12", with two big differences: it's going to be a lowrider (which means the focuser is pointed a bit upward to lower the eyepiece height), and it will need a 6-point mirror cell instead of the 4-point cell as used in my 300mm.
I started with the secondary cage, which is actually a ring made of two partially "hollowed" rings glued together. It's almost half the weight of a solid ring, but just as rigid. The focuser plate is removable and features a KineOptics HC-2 pointing upwards at 15 degrees. This brings the eyepiece height 4 inches down! For people unfamiliar with this so-called "lowrider"-concept, German ATM Reiner Vogel explaines it in detail on his website: http://www.reinervog...lowrider_e.html
With my length I will be able to look through the eyepiece sitting on a normal chair, which is very convenient for a traveldob. No need to bring an observing chair on the plane, a chair on site (or a beer crate for that matter

) will work just fine.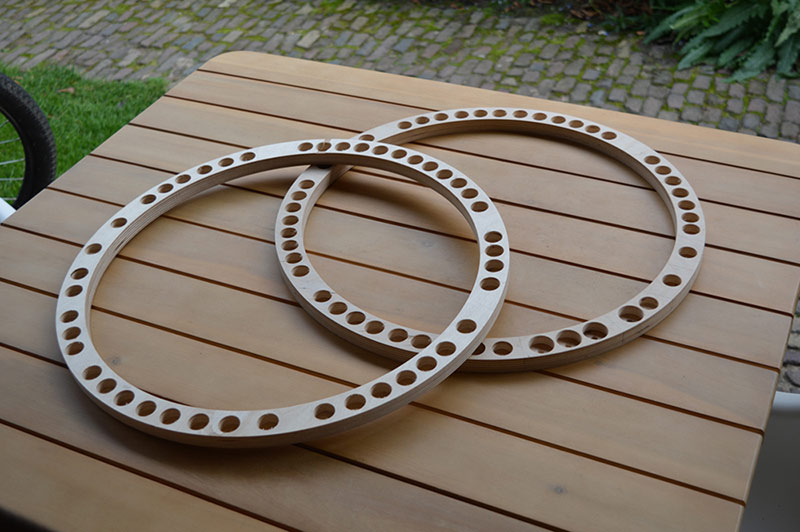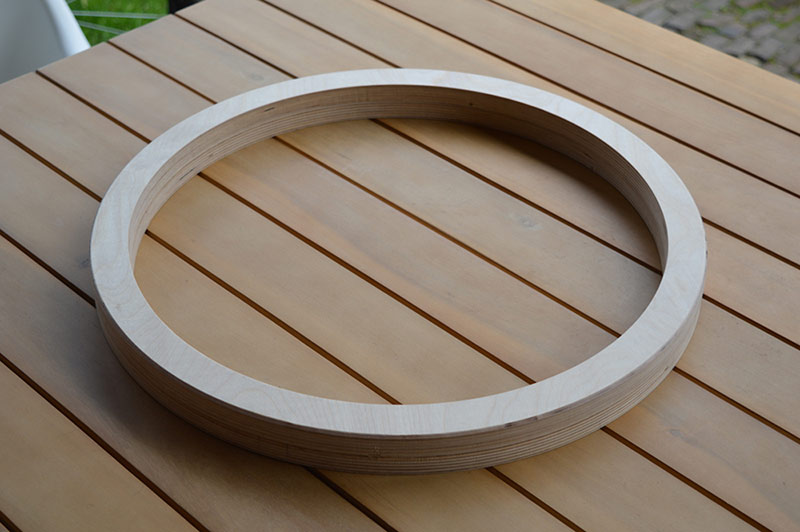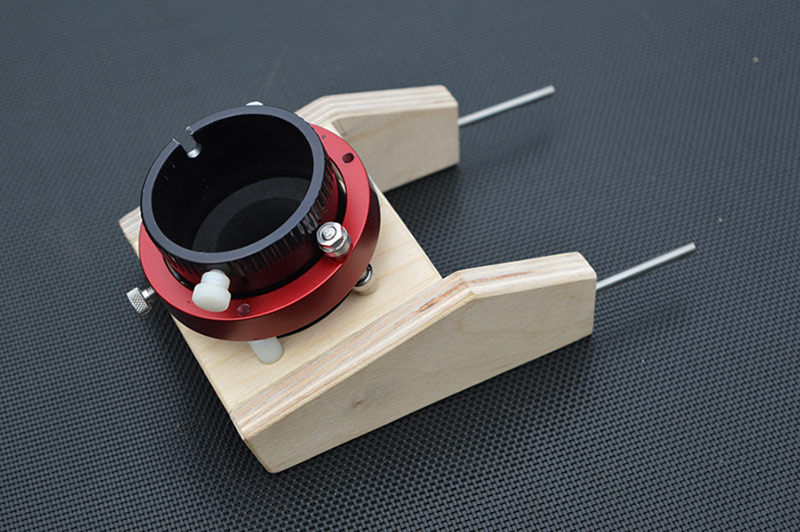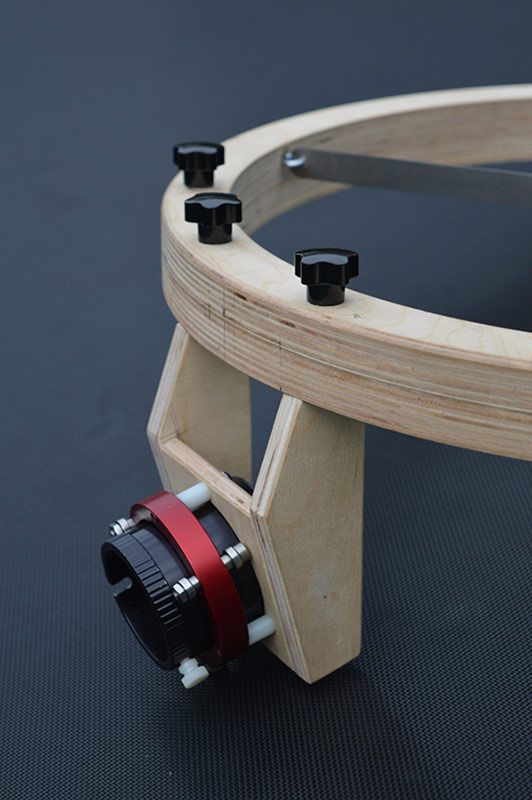 (By the way, I'm not trying to build the smallest or lightest 16" ever. Of course everything could be build just a litter more compact, ore a little lighter. The goal for me is to keep it under a certain maximum weight (20 kg, or 45 pounds all in), without compromising stiffness, ease of use or ease of transport). Furthermore I don't use heavyweight eyepieces or a comacorrector, just a set of DeLites, so keeping the thing collimated will not be an issue.
Edited by Roel, 03 December 2020 - 03:01 AM.