ok here goes...
first love this site! it has helped me jump several hurdles in the short time ive found it.
so ill get right to it....
Am I on the right track?
this was taken with a celestron 8SE and motor focuser
WITHOUT a focal reducer
a nikon D7000
with 113 light frames
20 darks
20 bias
NO Flats
@ 10 seconds @ ISO 3200
using BackYardNikon and CPWI
then stacked with DSS
and about 10 minutes of processing with GIMP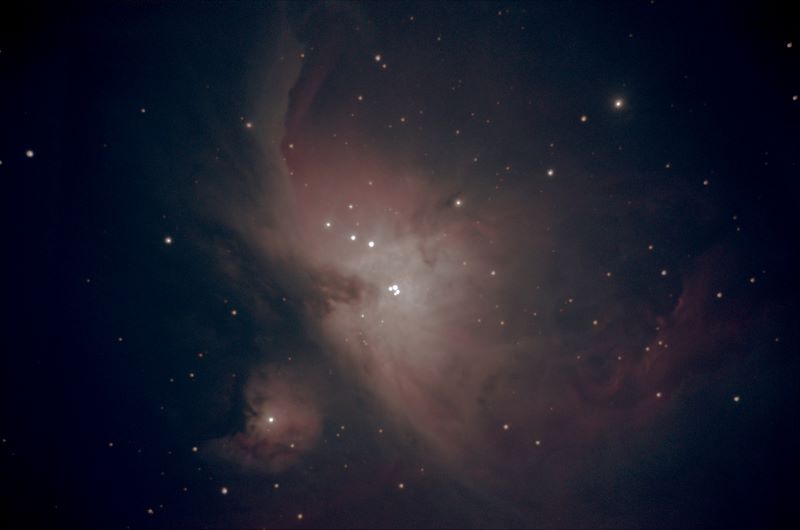 about a year and a half ago i got this crappy little meade to play around with and now I realize I've been sucked into this amazing black hole that is astrophotography!! wasnt expecting to learn how to use a DSLR or GIMP or histograms or plate solving or any of this stuff, just wanted to show my people all the cool things i was seeing when everyone else was sleeping! but here I am. and I've got to admit that the post processing software has really got me stuck!
anyways please let me hear what ya'll think of my first really real attempt at some real ****.
AM I ON THE RIGHT TRACK??
thanks - MrPink
PS
I know ---
i need more lights and flats
and longer exposures, but im still working on the tracking with the 8SE - start getting trails after 15 seconds or so
GEEZ!!....
1 1/2 years later and i got way more questions than I had when I started