Lets see how many of S- PL 10x/20 eyepeice owners are here in binoviewers section, for those who doesnt read eyepeices forum on CN!

So why I choose these ones, and not others?
Its becasue they are extremly rare, are real jewels for astronomers, with superb optical performance.
Not only that: they are made in about same year when Carl Zeiss Abbe Ortho (ZAO) eyepieces are made, when price per ZAO 25mm eyepiece was bit lower than 200 Euros,
while S-PL 10x/20 44 40 40 model costs bit more than 1000 Euros (yes, little bit more than 5x higher price than ZAO 25mm),
and, S-PL 10x/20 eyepeices are made in lower quantities than ZAO eyepeices- read much more RARE!!!
For those who dont know, S-PL 10x/20 focal lenght is 25mm.
They are made with serial numbers as follow:
44 40 39 - first run, oldest ones - variations with Zeiss logos, with Zeiss West Germany logo, and without any logo
44 40 39 (01) - next ones series with Carl Zeiss only logo
44 40 40 - latest run, and after that run, they are discounted forever. That run is made in several samples only, and are best performers of all in series.
So lets see some pictures....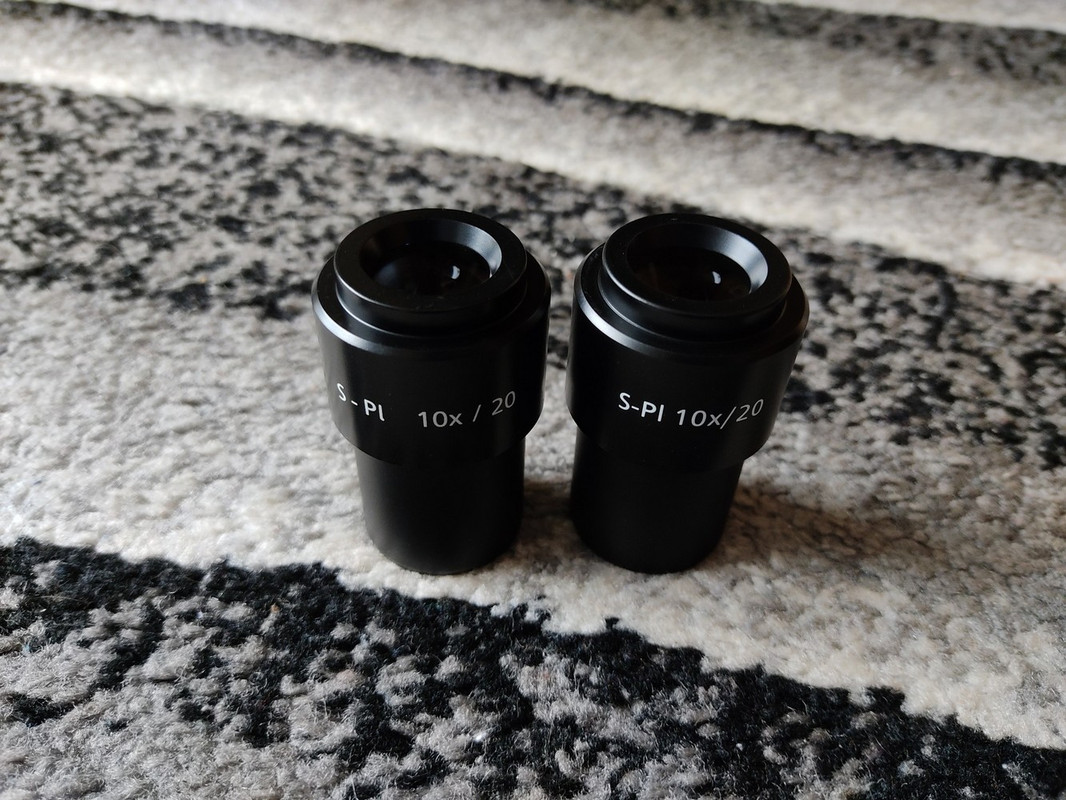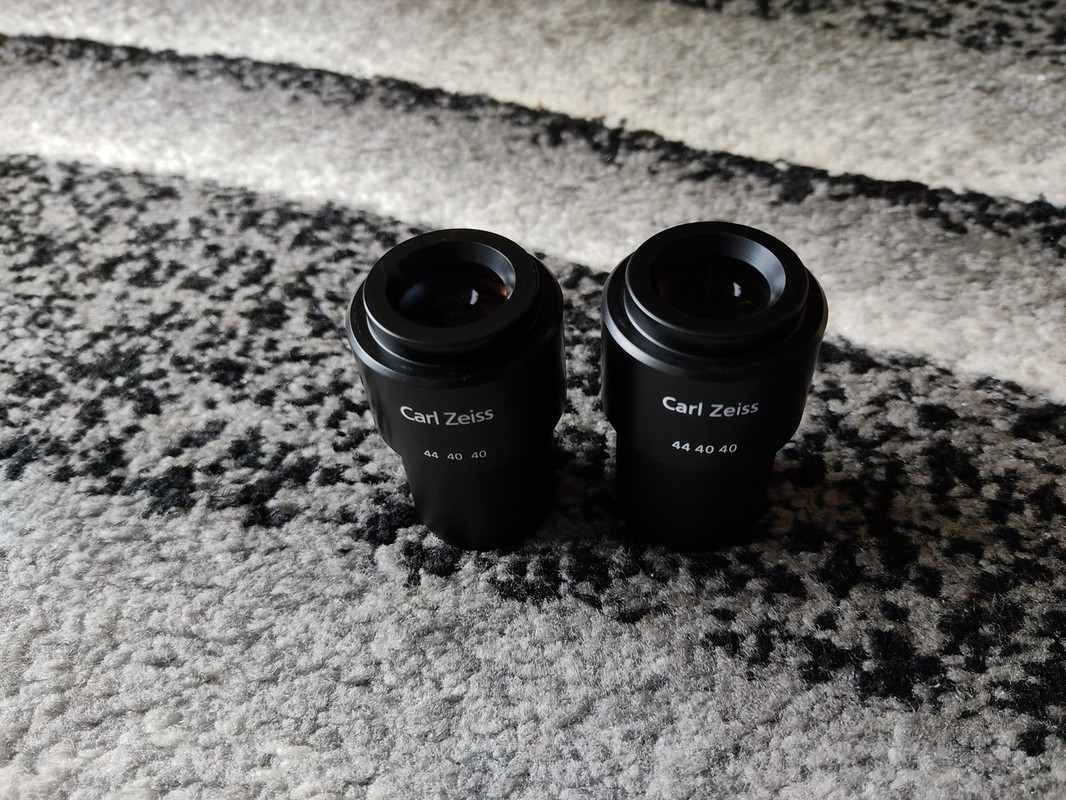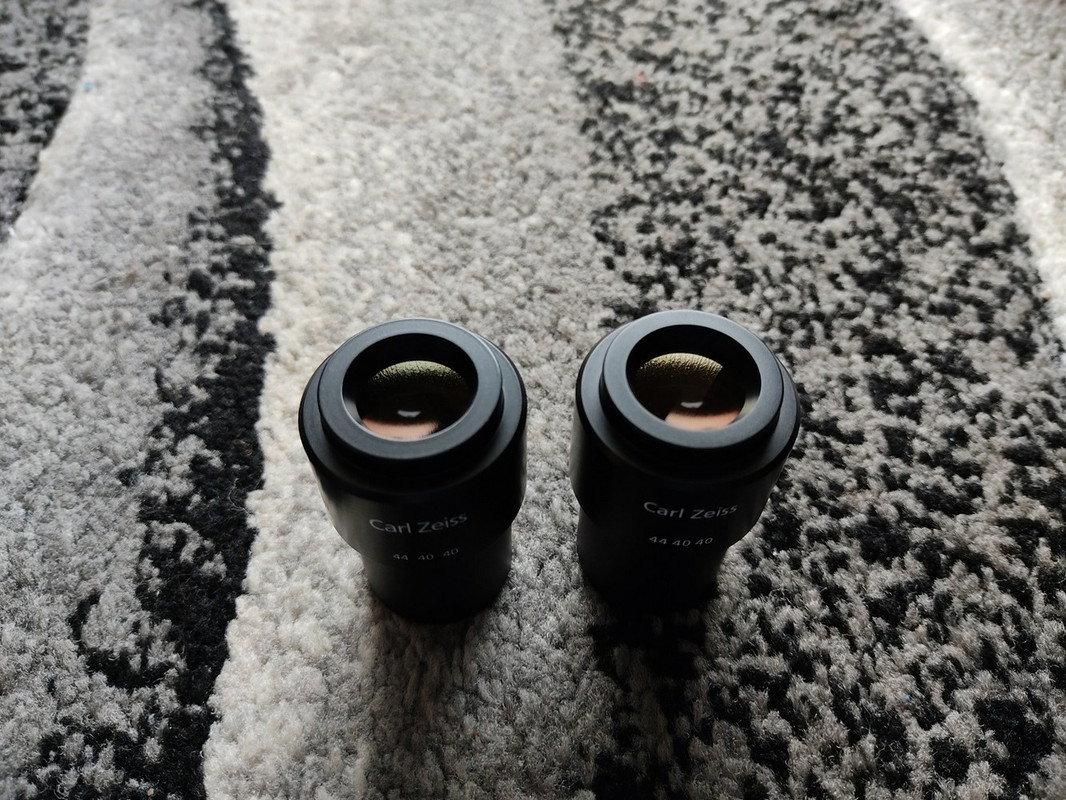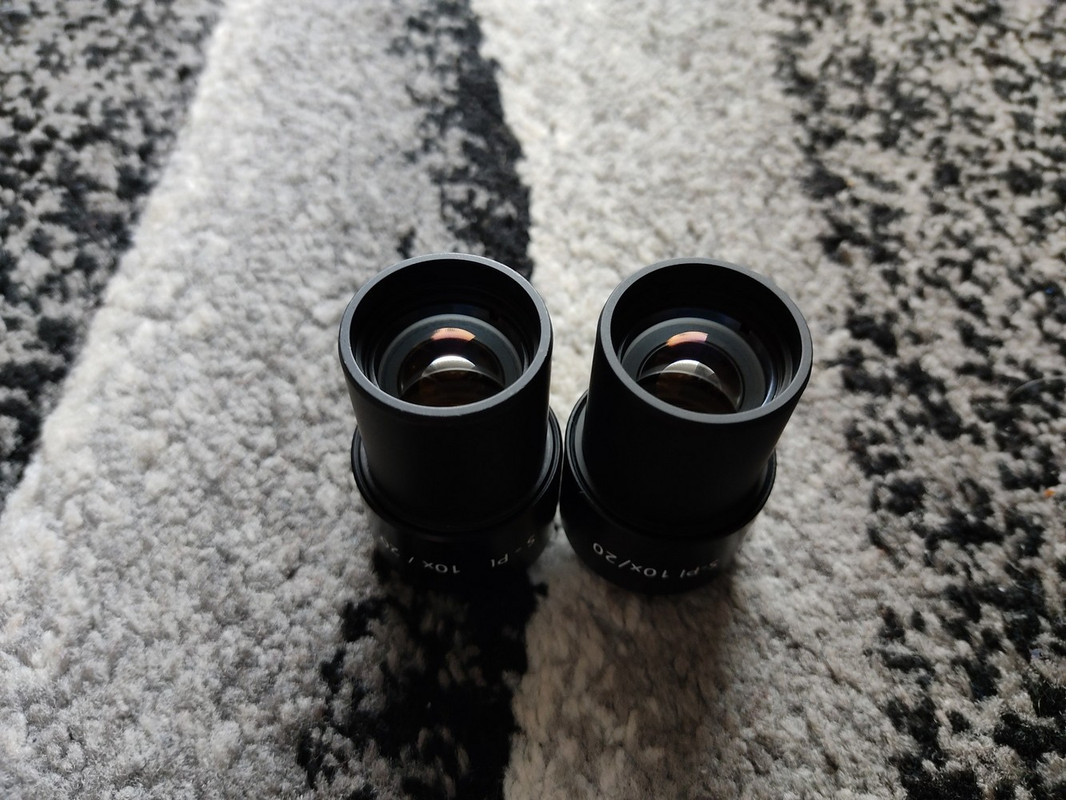 Kind regards and all best
CS
Denis, binoviewers expert