I recently picked up a used Orion SkyView Pro 8 EQ and decided to check the collimation. I've been searching and searching but can't find any explanation for what I'm finding.
I started by checking the secondary mirror which was way close to the primary, no where near centered in the focuser.
I tried centering the secondary, I've cranked it all the way back until it's bottomed out in the spider and it's still not quite centered.
Doing my best to look straight down the focuser: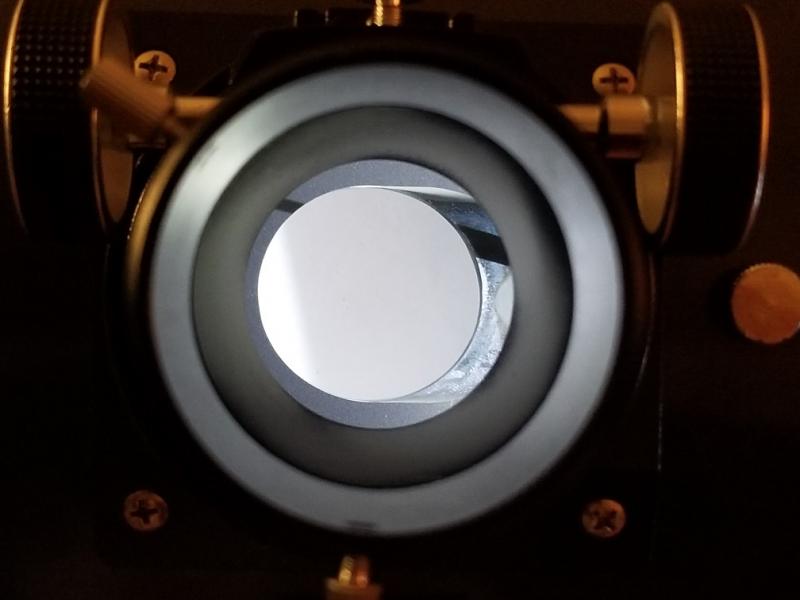 If I center the secondary in the focuser, it's clear I'm not looking straight down the focuser: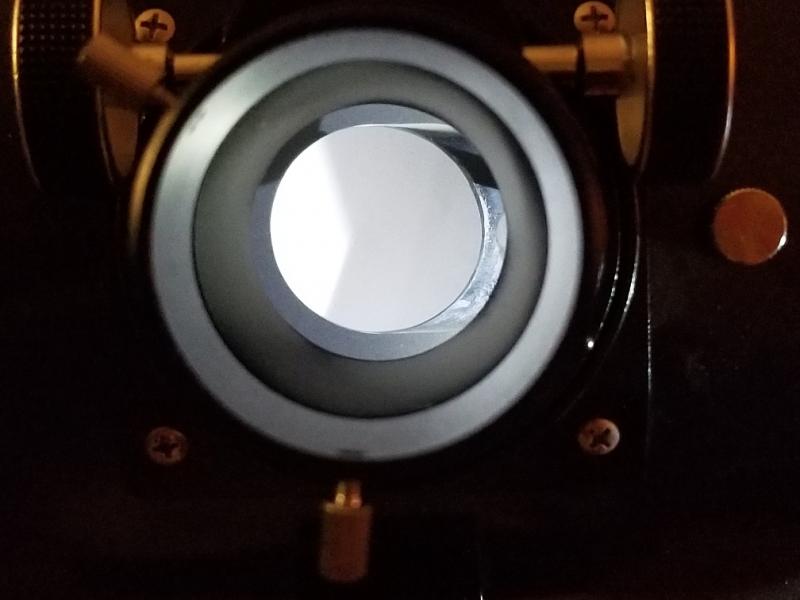 I don't have any reason to suspect the previous owner has futzed with it and don't see any other signs of anything being amiss. I don't think the focuser alignment is off, seems to me it would be pretty obvious if it was this far out of whack.
Shot of the spider: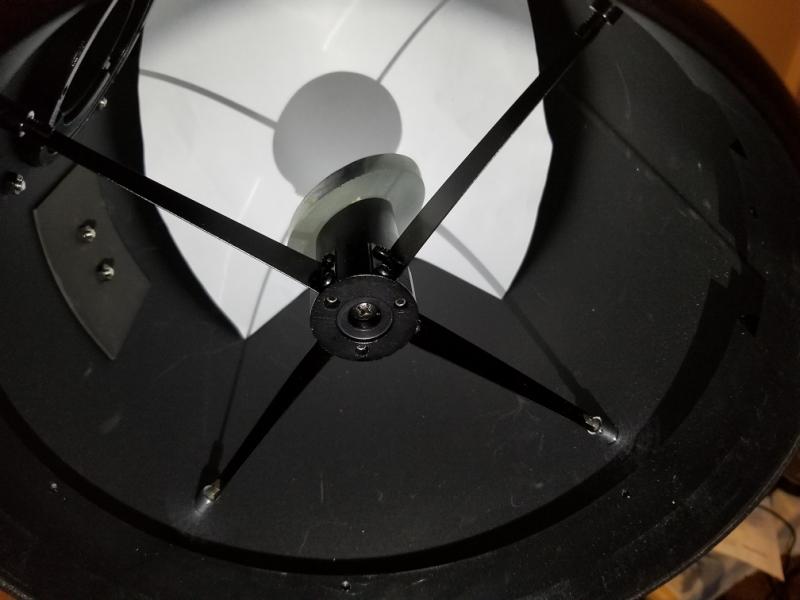 Anyone ever seen anything like this? Have any idea what's going on? Worth worrying about?