Hello, this is probably my last sketch of Mars this time around as it's getting small and the features are really hard to see in a 4" Refractor.
This was a surprise observation as it has been cloudy and raining all day, but suddenly the sky cleared so out I went - but seeing was average to poor.
The phase is now very obvious.
The South Polar Cap could just be seen - both small and dim.
I could not see the polar hood.
The dark markings around the equator had no real detail.
There was a light area to the right of the SPC.
There was a much brighter area - that really stood out - on the preceding limb to the left of the SPC and above that was another slightly less bright area.
I really must learn some names !
Takahashi FC100DZ, x240, Binoviewers, 20:30UT, seeing AIII at best, CM=47'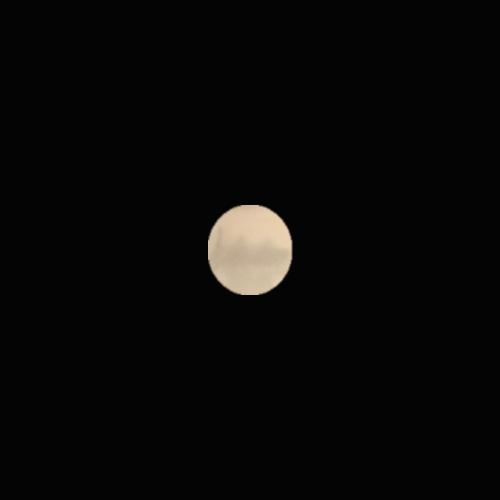 Edited by dweller25, 04 December 2020 - 06:55 AM.