Hey guys, so I got a Parallizer from Don and realigned the secondary. There was much less movement with the Parallizer and the laser collimator, but there was still some flex although it seemed to move back to the same spot which is good.
I then used the laser and adjusted the primary. I put the collimator cap back in (with the Parallizer) and this is the result.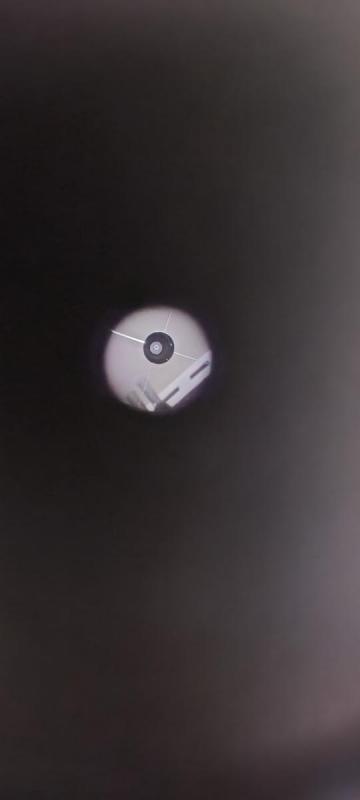 Is this correct, or does the circle need to center with the vanes? This is a cell phone pic through the coll cap so you can't see the mirror clips but they are there and the secondary mirror looks to be centered in the focuser perfectly.
Also, I tried to put the laser in my shorty 2x as I read that using a barlow can be more precise, but when I did this it just diffused the laser into a circle on the primary about 1" across. What am I missing?
Edited by bazookaman, 04 December 2020 - 08:30 PM.