Hi All,
I have a ZEQ25 mount that I am getting nice imaging results from, but it has significant DEC backlash, which is an issue for guiding. I am trying to tune up the mount and have disassembled it to be able to access the DEC axis. I have noticed that the rotation of the DEC axis is somewhat stiffer than the RA axis and is also stiffer at different parts of a full circle of rotation than others. So, I am hoping to somehow make the rotation smoother. I was wondering if anyone has done this. Here are two photos of where I am:
view from gear side: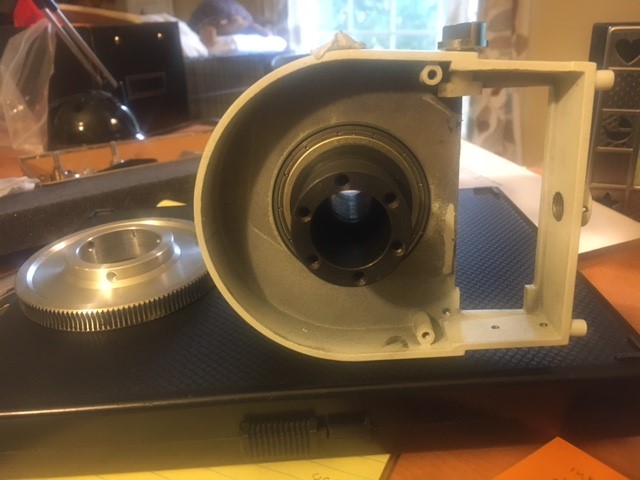 view from other side: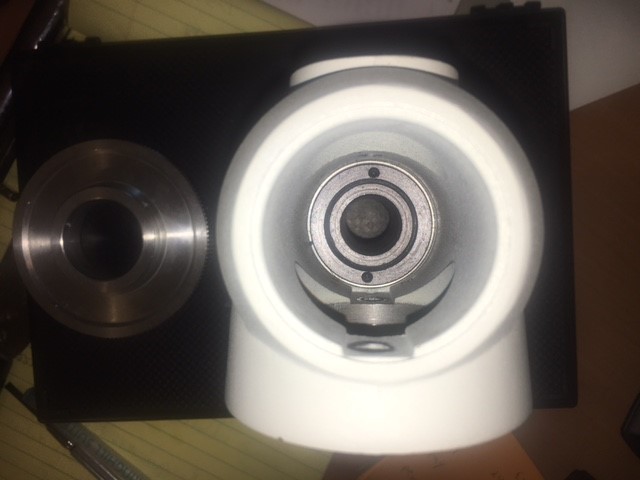 I'm afraid to proceed further because I'm not sure if I should try to remove the axis or how I would do it. There appear to be two tiny set screws on a retaining ring on the internal side (second photo). If that's what they are, they are very difficult to access and I don't seem to have a small enough hex wrench. Maybe there is a way to lubricate the axis without removing it. I would appreciate any input.
Also, if anyone has made any adjustments to their ZEQ25 that have improved DEC backlash, I would love to hear about that too. I have attempted to put a small roller from a tape deck into the DEC housing to tighten the belt but it doesn't seem to have helped. Here is a photo of that: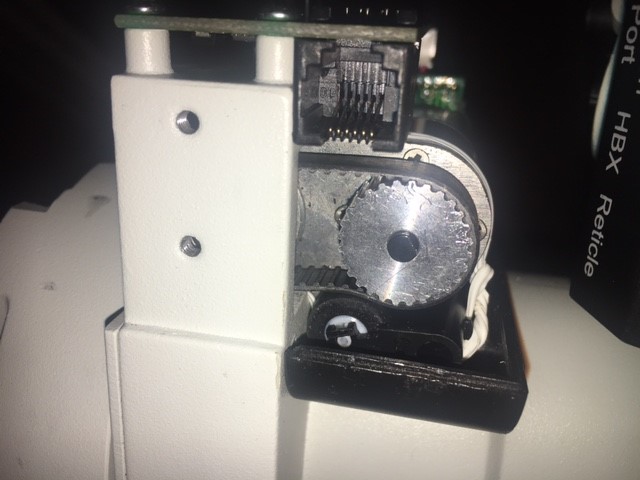 Thanks for any responses!