Hello everyone !
I started working on a 150mm mirror 3 years ago. Everything went fine up to polishing. Then I had an issue that put me off for more than 2 years ! In short, my polishing tool with ceramic tiles runs out of tiles on the edges and ruined the outer 10mm at the edge. I understood this quite late because I've polished the mirror but when Ronchi testing, I saw that the bands went nuts on the edges.
I didn't had much grit left, only a few spoons of 9/5/3um. So I heavily beveled and channeled the tool and went back to fine grinding then polishing. All with short strokes MOT.
The ronchigram was better but I clearly see that there's always a rolled edge. (see picture - There's a couple more bands in reality).
So after 2 years, I decided to try to figure out if I ended up with "total garbage/crazy time spent for nothing" or if I can correct this.
I set up a quick Bath interferometer and tried my first igrams. It took me some time to get something but I think I have a couple of shots which work.
Could you please tell me what you think about that ? Can I try to restart polishing with a new tool and pitch and get a sphere or is the error too big to correct with cerium oxyde before I get old

?
I'm quite surprised to see the big astigmatism shown by the Bath... I don't see that with the Ronchi test.
This is a 149mm 1190-1192mm ROC (if I measure it correctly). I should add that it's a meniscus. Yes I started by grinding the backside to have a meniscus mirror. I thought it was a good idea back then... That it would do a better mirror (when cooling)... Yeah... that might be right for people Actually able to finish a mirror

See attached pictures :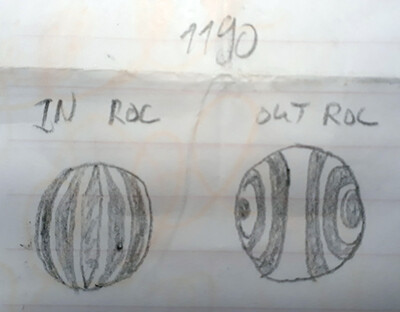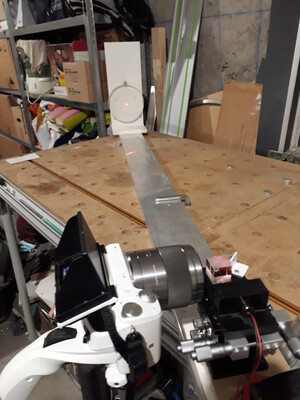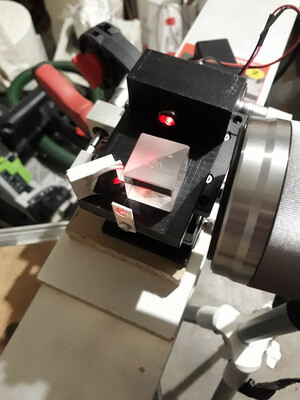 Bye,
Michaël