I broke down and bought myself yet another project. I am the proud new owner of a lovely piece of art, a 7.5" Ed Byers gear with slip clutch, worm, and drive motor. The drive motor is a Hurst 1/2 rpm Model A timing motor with a capacitor and wiring diagram.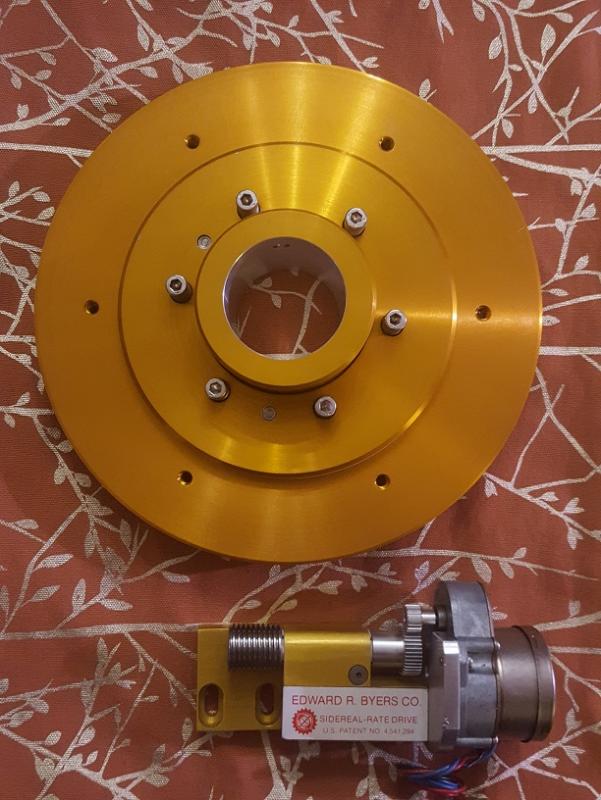 So now I need to design a mount around it. A few practical questions:
1) Is there any sort of "users" manual available on the web?
2) How to best align and mesh the worm with the gear. What to do and more importantly, what not to do.
3) I assume it s it safe to just move the telescope via the slip clutch with the worm gear engaged.
4) Lubricate or dry? If not dry, would HELIMAX-XP Camera Telescope Optical Instrument Focusing Helicoid Grease w/ PTFE be a good candidate?
5) Other hints or suggestions.
The mount will need to be portable. For ease of construction, the mount body will probably be made of wood. Bearing design and layout is TBD but at least I have an exquisite RA drive gear to design around. The trick will be building a portable system worthy of this gear set.