Recently my 10-inch Dob has been outfitted with a new Nexus-II digital setting circle. This replaces the original Tangent DSC on my 30-Dollar Telescope, increasing the number of catalog objects from around 250 to many millions in SkySafari. I'm hoping that setup will satisfy my needs for decent aperture, with what I consider my grab and go telescope.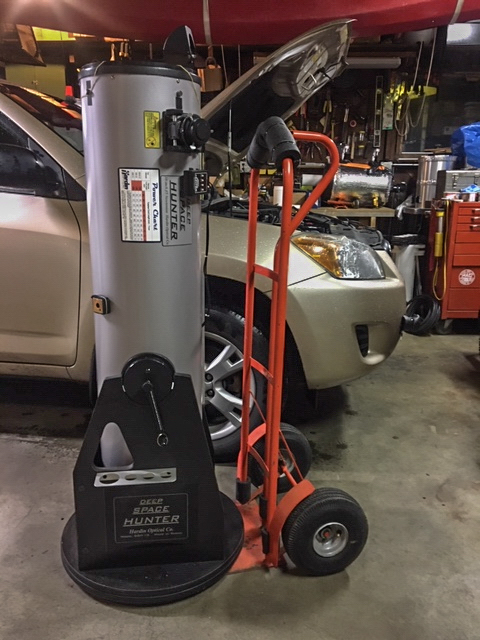 Now for my pier-mounted Losmandy G11/G-1go-to mount, I'm shifting back to using a smaller Schmidt-Cassegrain OTA. While I really appreciate the nice views given by the Celestron-11, it is a heavy beast to carry out of storage and get up on the mount. So my old 1985-era Celestron Super C-8 Plus is being brought back into service on the G11/G-1. I'll still be able to mount my AT115EDT piggyback on the C-8. In the past this has given a nice contrast between APO and SCT when viewing different objects.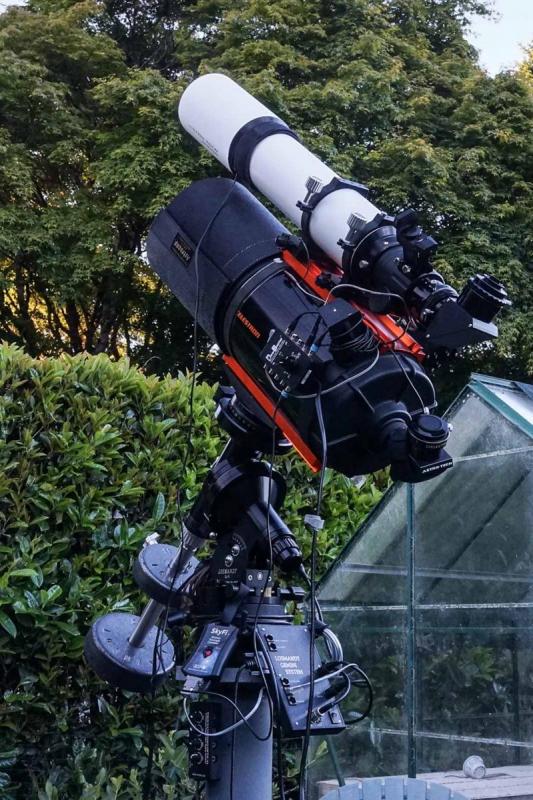 Both the C-8 and the AT115EDT Triplet give great views with my William Optics binoviewer.
Edited by Rustler46, 02 January 2021 - 09:00 PM.