About 20yrs ago I bought a brass 6" Watson refractor. It came with a non-Watson equatorial mount that I'm
pretty sure is home made. It's been stored in the factory where I work for most of those 20yrs.
I recently realised that some of it's parts are actually brass that is coated with nickel or zinc or similar and got to
thinking it would look a lot better taken back to brass to match the tube.
It was missing the tube rings so I initially contemplated having them made from brass but decided I didn't want to spent
a lot on this as I really don't know what I'm going to end up doing with it. Decided to make them myself out of aluminium
so I could use woodworking tools

.
Bought an offcut of 1" aluminium, blocked it up, made a template and routed out the inside circle 1mm deep at a time.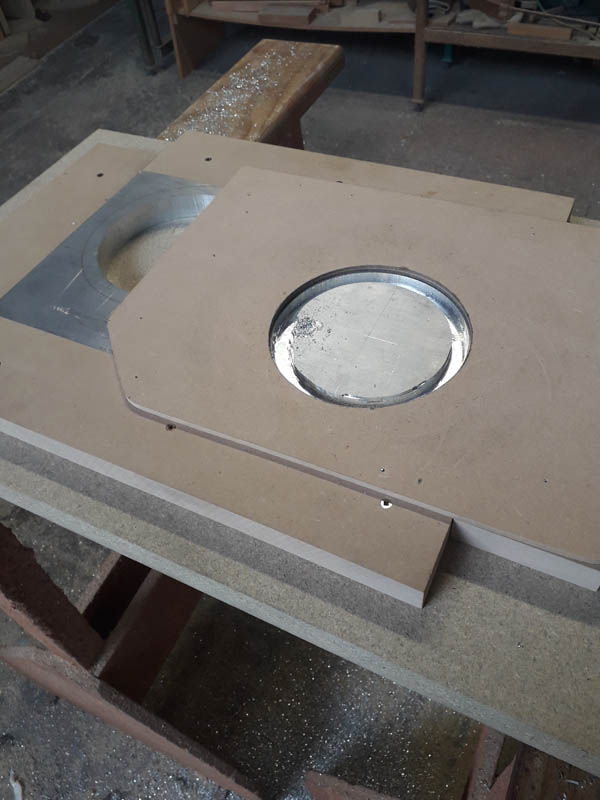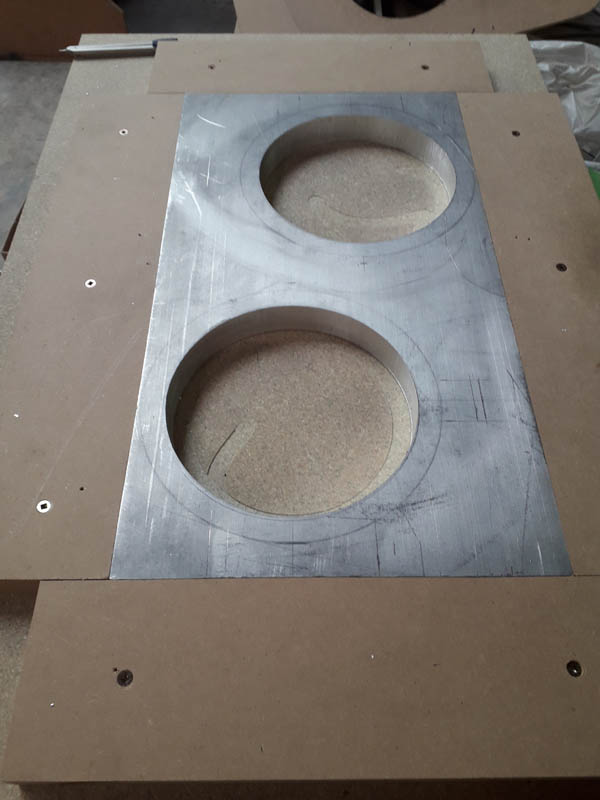 Drilled holes around the outside of the rings.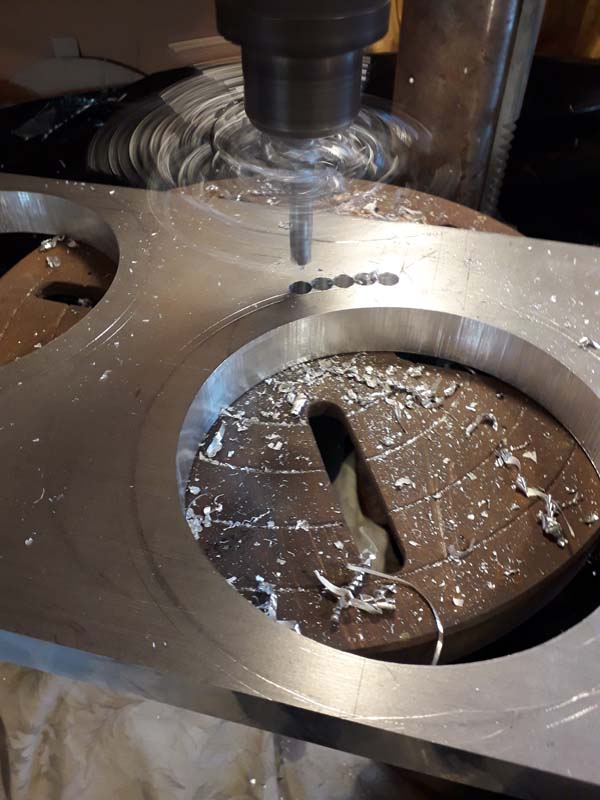 Cut around with a bandsaw, re-blocked and routered the outside with another template. This time I could
go deeper with each cut, about 3-4mm.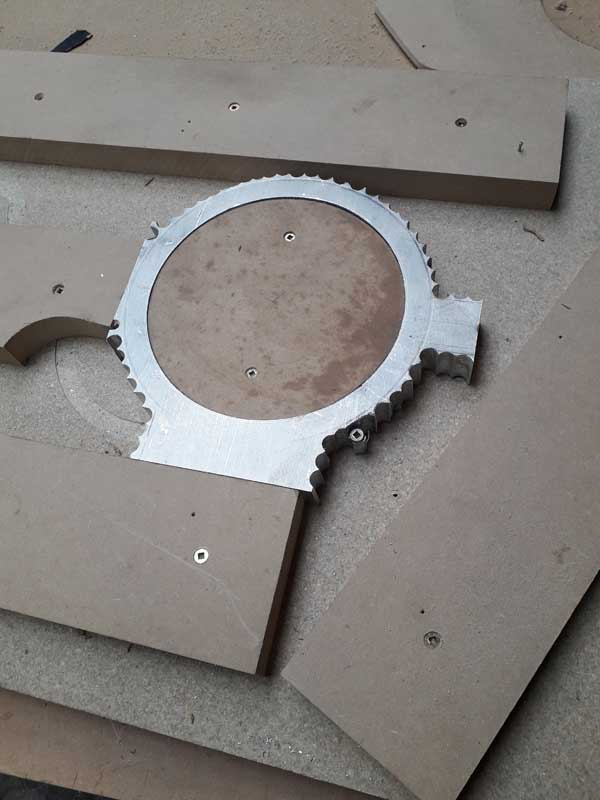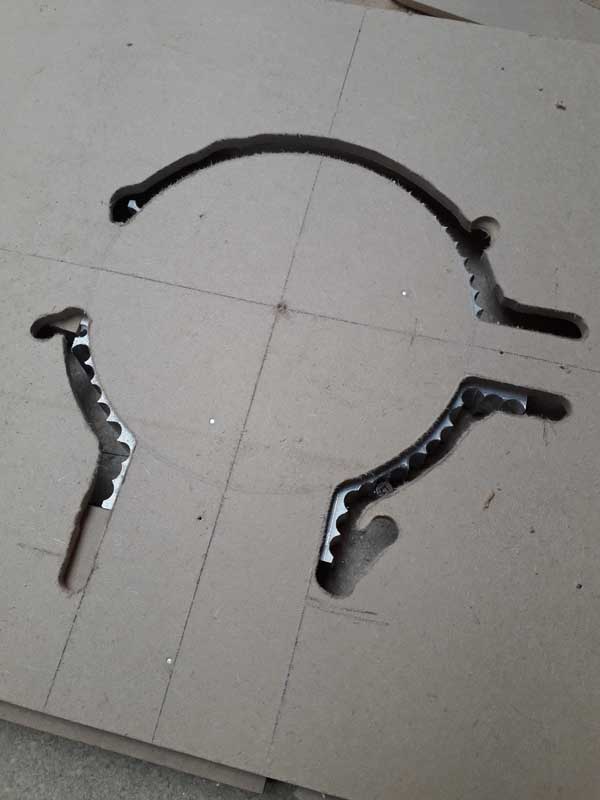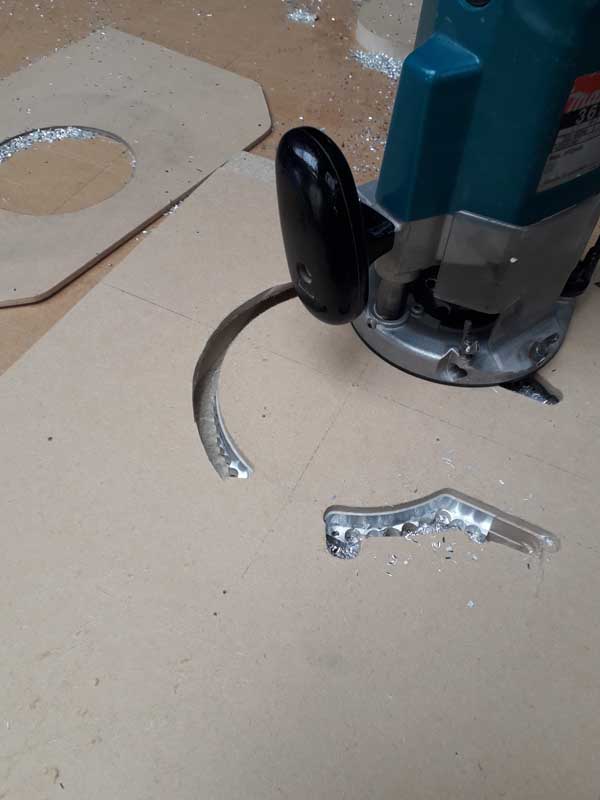 To be continued soon....