In early 2019 I acquired what I thought was an orphaned (no mount) Goto 3" telescope in its case with accys. I discussed its condition and my impressions here:
https://www.cloudyni...is#entry9615568
It turns out that I now believe it came over from Japan that way as certain features that are necessary for the mount to function are missing from this OTA.
I have only seen one other of these telescopes on CN (owned by strdst for the last twelve years) with mount. The only other I've seen has been in pictures from the Japanese Telescope Museum. I believe the mount in particular is rarer than the similar mount accompanying the 60mm Eros telescopes from the same period (roughly 1951-1954). And a lighter weight yet mount was offered with a Comet OTA as the Castor. All three of these dual pendulum counterweight mounts (Castor, Eros and this 3" Single Axis), matched with properly scaled OTAs, according to information on Galakuma's site, were designed by Goto-san's protégé Mr. Shusuke Kojima.
I encouraged strdst to post on this mount because it was built at a time where materials in Japan and machining capability were scarce. That post is here:
https://www.cloudyni...is#entry9376701
I really didn't expect to ever find a mount for my OTA, but recently strdst quite generously offered me the opportunity to acquire the mount. It arrived a couple days ago and I finally got things cobbled together. This is the scope set up for for southern hemisphere to zenith.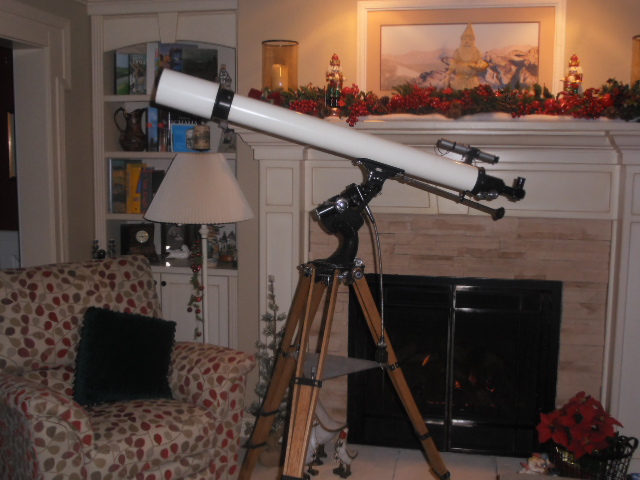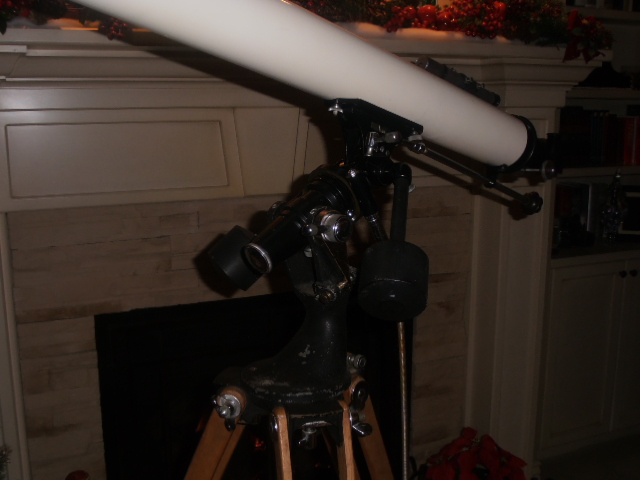 As we will see this is fully functional as a single axis mount. But as strdst noted, operating the mount is not intuitive. It took a little time to sort out the differences between it and the similar Eros mounts I have. Here it is setup for polar alignment using the OTA.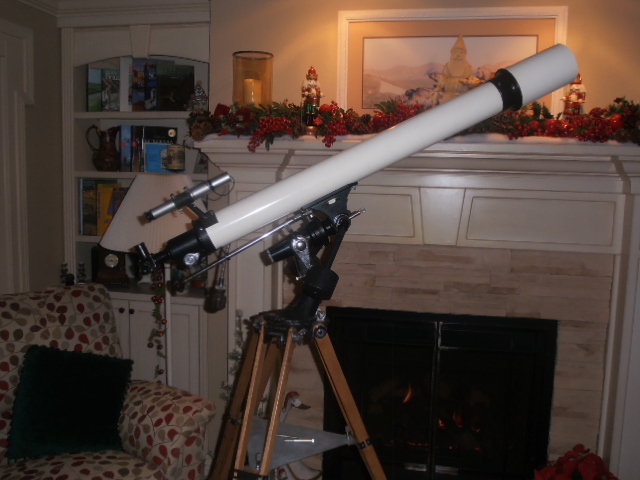 Edited by Stew44, 11 January 2021 - 09:12 PM.