Hi,
Here are some results about Mars performed during january, 9th, 10th and 15th.
The planet ground color is lefting more and more its past yellowish coloration.
Some veils were appearing on the equator area, more at the limb side.
The filter color analysis exhibited to be more mist with a high ration of dust still.
Sometimes its density allowed to occult the main feature under.
Lastly on the 15th this seemed to dissipate with a relative absorption density.
Those veils seasonally were attached to the limb and the terminator, not turning with the ground
Here are: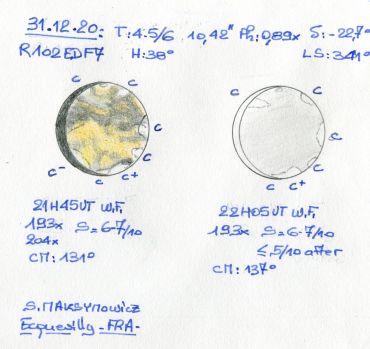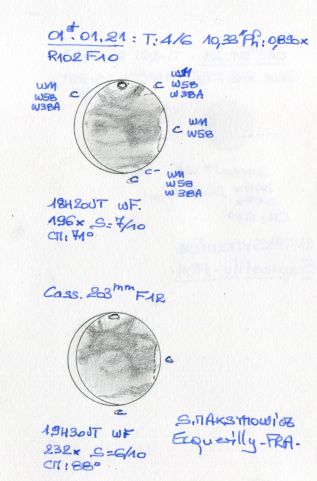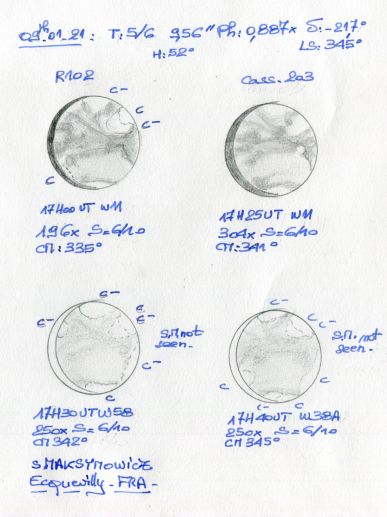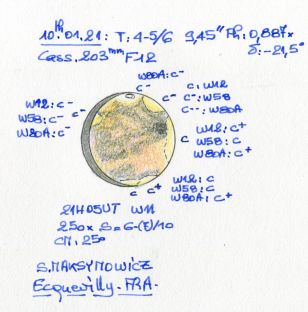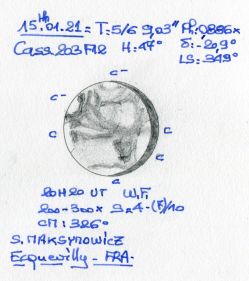 for a comparison: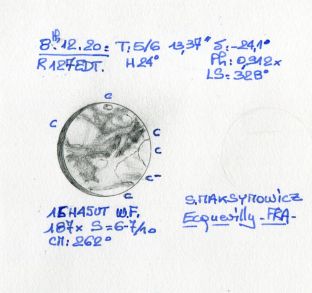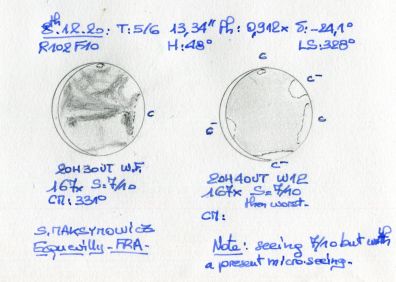 good skies.
Stanislas-jean