After almost completing the (William) Herschel 2500, the wash of interesting open clusters is getting thinner. Still, on the clear evening of January 8th (first observation session of the year) I came across some pretty clusters that father William had missed. The first, NGC 957 in Cassiopeia, was discovered by son John in 1831. It is a beautifully separated oval with two bright stars at the edge. One of these is the double star HJ 2143.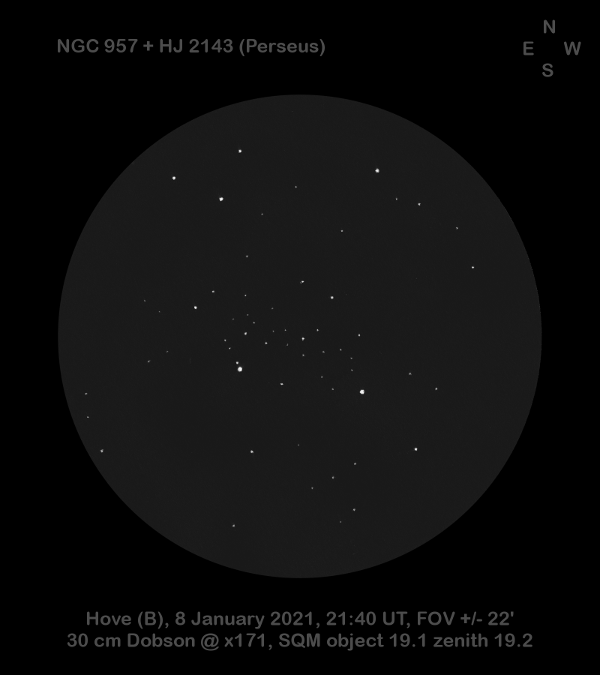 The second, NGC 743 in Cassiopeia, is a striking triangle of relatively bright stars. Definitely worth a visit, even with a smaller instrument (than my 30 cm). This open cluster (or is it an asterism?) was first observed by John (in 1829). One of the bright stars has a faint companion and was labeled HJ 1098.
NGC 110 is another discovery by John Herschel (1831). It is a fairly large, loose group. Although the borders are not completely clear, it remains visually appealing.