OK LOL well you knew it was coming : )
I received the 1st ASI2600MM Pro from ZWO on Friday along with with a 2" filter wheel.
this is the first unit off the ranks and first outside of ZWO so v pleased to see an APS-C mono in red!
Just waiting on some 2" Antlia Pro filters to be delivered today and then i can start testing later this week.
Initial darks look good and file sizes are 51mb for bin 1 (6248 x 4176)
more in the next few days ...
ZWO will be releasing more as the availability of the sensor improves but its finally here and a reality
Now to see how that new sensor performs

Cheers
Simon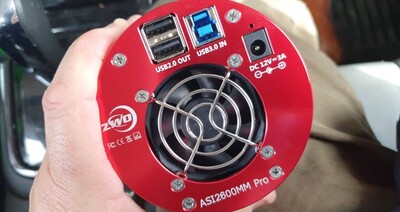 Edited by ZL4PLM, 17 January 2021 - 06:53 PM.