This is my first experience with a Nikon camera and a modded camera. The D5300 is more sensitive than the Canon 60D and it shows in the upper left corner of the image where the light from a nearby streetlight was clearly picked up.
I am still working out the kinks on collecting and applying flats to this setup. I am not sure if the compression Nikon applies to its RAW images is a culprit. I had to raise the average ADU to around 12K rather than the 8K I would expect with a 14-bit camera. Lower values did not remove dust motes and I saw some weird rings appearing in my work in progress.
In any case I am happy to see the enhanced Ha response and am looking forward to capturing more with this setup.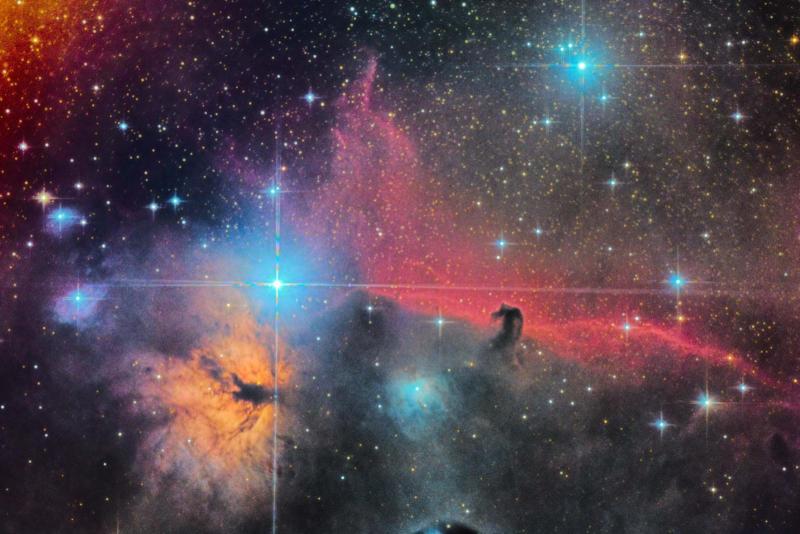 I am still working out the details of focus with APT, mostly due to my own impatience, I think. Better days ahead!
Oops - I forgot to include details: 47 180 second lights, 21 darks, 81 flats, and 151 bias frames were used for calibration and stacking in DSS, post-processing done with StarTools.
Bob
Edited by bobharmony, 19 January 2021 - 10:25 PM.