I haven't ever posted any of my images on Cloudy Nights.....but I read A LOT of the posts, on this Forum, because I find it to be an invaluable resource, especially for image processing! With that being said, I thought I'd start posting some of my images. Just a little background.....I use a side-by-side rig with an NP127is/ASI6200MM beside my old TV-85/QHY16200A that I wheel out of my garage into the driveway. Living in Indiana my skies, this time of the year, are horrible (clouds, wind, and cold). I love processing astrophotos, so I decided to become a partner/team member of Deep Sky West's remote facility in El Sauce, Chile, using their TOA-150/FLI ML16200. Here's an image of NGC 6188 I've been working on.
I've always been in awe of this particular DSO....but residing in the Northern Hemisphere, I've never had a chance to image or process it. NGC 6188, also known as The Fighting Dragons of Ara or The Great Wall of Ara, lies in the Southern constellation of Ara at a distance of approximately 4,000 light-years. It's an emission nebula approximately 600 light-years across. It is illuminated by the open cluster NGC 6193 which is located just above the center of the image. The two largest stars of the cluster, HD 150136 and HD 150135, are causing the nebula to glow. Total exposure time is 22.5 hours.
Anyway, hope ya like it!
Tom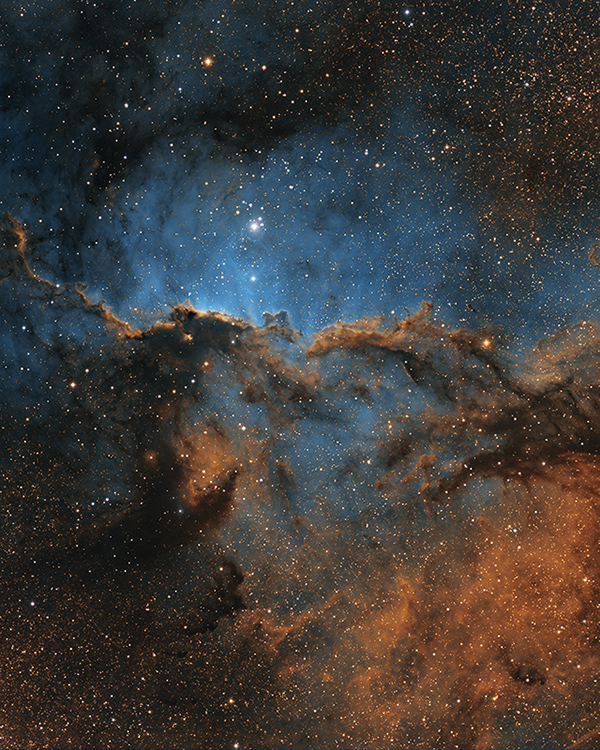 Edited by Astrovetteman, 21 January 2021 - 12:41 PM.