Something I acquired a while ago, along with the companion model 75H Optical Transit/Level/Theodolite and model 190 optical micrometer . I was wondering if anyone has ever used one for Astronomy, EAA or Astrophotography? Otherwise just sharing what I thought was a cool find.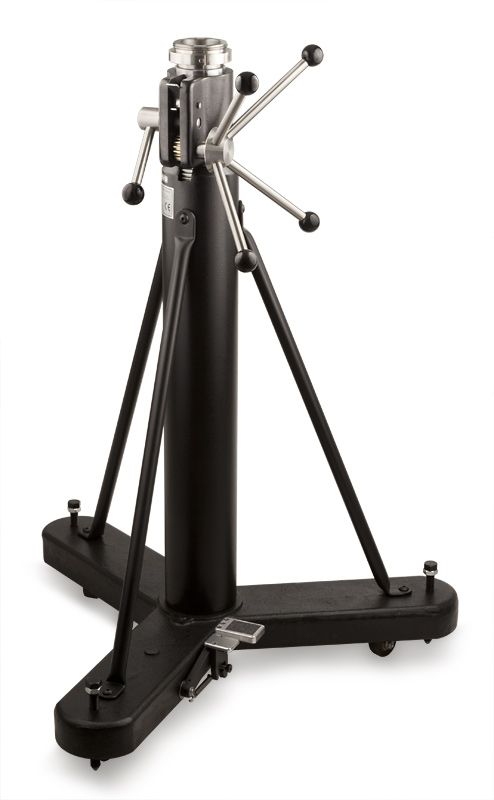 Wheeled, foot actuated drop for the wheels. This places it on 3 adjustable pins. My thought is if I can't initially use it in an observatory, I can drill 3 points in the driveway, already setup with polar alignment, and leveled. This one has the hollow center column. which will be nice to run power, USB, etc for OnStep.
The version I have is the one pictured and linked, I believe. The unit itself weighs 185Lbs/84 Kilos. Has a max payload of 150Lbs/68 Kilos. Theoretically swing a 12"-14" Newtonian easily

These are commonly used with the transit in aircraft manufacturing, plant/facility layout and other applications that require very high precision measurement.