Hi
With the moon getting brighter, I thought Saturday night was a good time to try the zwo duoband filter for the first time, and the Rosette Nebula was my chosen target.
I only had enough time to get 39 x 240s frames (2.6 hours in bortle 5 @ f/5.9)
I didn't expect this to be enough time, and still intend to get more data when the moon isn't around (unfiltered for better star colours if nothing else)
With that said though ... I was quite pleasantly surprised with what I did get:
I first processed the data in APP as rgb, with the "Ha-OIII Colour" algorithm, but then used the Extract algorithms to get OIII / Ha and 'mono', which I used as SII in a "simulated hubble palette"
Either way I will gather unfiltered data for the stars, but now I don't know if I should continue with the duo band filter when I get more data for the nebula, or go unfiltered and blend it in with the narrow band data as RGB, and pursue more the RGB type nebula colouring?
Which do you prefer?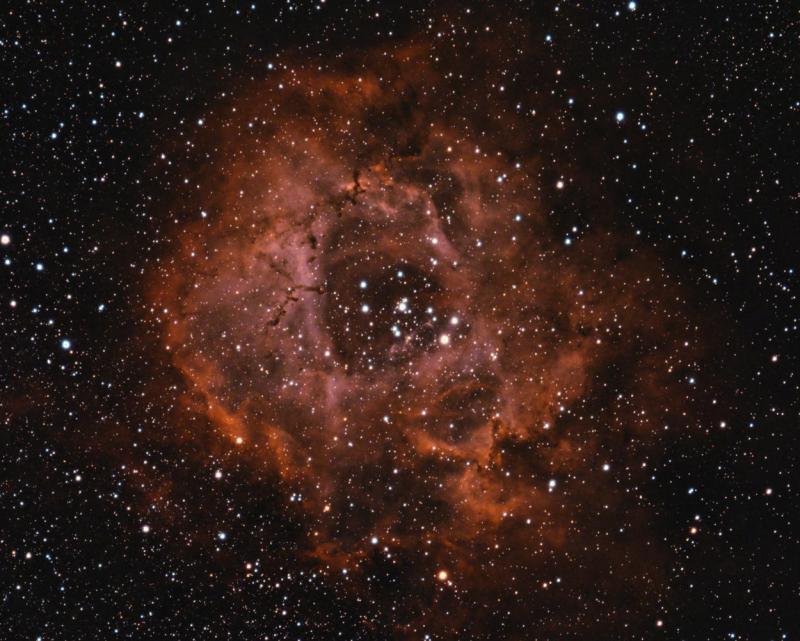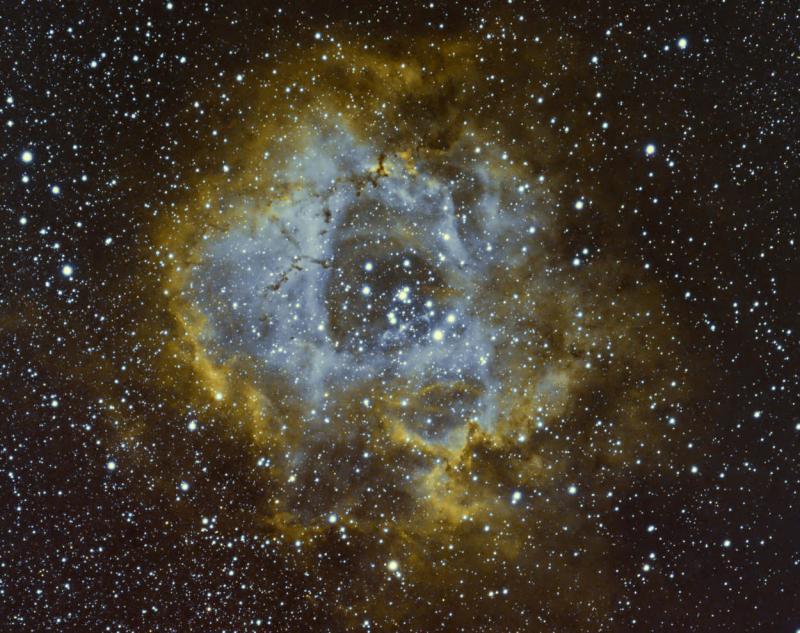 Regards,
Brett