Yes, thanks to overhearing that Adam Block had managed to cram a 16803 on to his E180 I had to try it on the new E160. This was one heck of a first light trial. Just look at this beast! There's more camera than scope

.
First I had to sort out the autofocus. I chose the mighty powerful, and mighty cheap, Pegasus focus motor. Since I already have the UPBV2, this was an easy plug-n-play solution that only uses a single ethernet cable to the motor. Its a 12v motor, unlike some of the popular 5v options out there, and has excellent lifting power on the stock focuser. I'm actually REALLY impressed by the stock focuser. I honestly didn't hold out much hope for it, but have been pleasantly surprised. The thing is solid as a rock, and the rotation and focuser travel is very smooth. There is zero slop in the focuser.
So I needed to fashion a support to help take some of the stress off the motor bracket. The focuser only has one bolt you can use to secure the focus motor, and I wanted to give it some additional support for the torque moment. I 3d printed this bracket, and it works really well. The motor mount is solid, and there is no twisting of the bracket at all when under load. The link to this bracket is down below at my Thingiverse page. I can rotate the focuser about 180 degrees before the motor bracket hits the rotation lock knob. This is plenty for a square chip camera. I should be able to make an adjustment and get more rotation if I ever need it.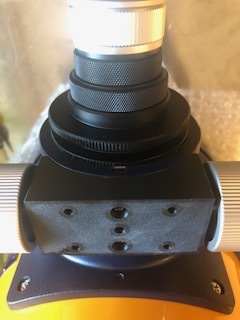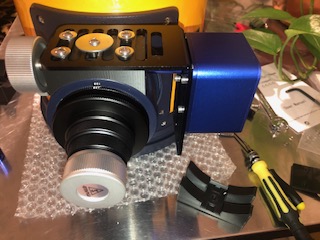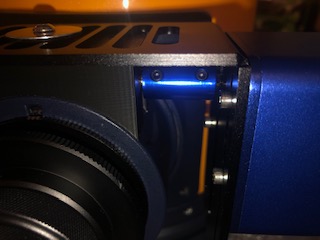 I needed a guiding solution, and since the FLI kit chews up a lot of backfocus I went with a guide scope. For absolutely no good reason I wanted the matching Takahashi 7x50 yellow finder. Spoiler alert: the two yellows are not exactly the same. Sad face.
Legend had it that it was possible to convert a Takahashi finder to a guide scope with helical focuser. If only you could find the correct part. The threads are M51 or some weirdness. I risked it all on Ali Express and found what I needed. Now I have an (almost) matching yellow Tak 7x50 guide scope with helical focuser. Huzzah!
Since I was in tinkering mode I noticed the Epsilon has a removeable cap on the rear to help cool the primary. It is just a small metal cover with three screws that will be lost in the night at some point. I designed and printed a replacement cap that threads on instead. It consists of a threaded base that uses the existing three screws, and a matching threaded cap. Then I thought, "well why not thread a cooling fan on?". So I made a simple threaded bracket for a 60mm 12v fan that I had lying around. The bonus is that it runs off one of the heater ports on the UPB, so I have remote control and variable speed. I doubt this is really necessary for such a small mirror, but hey why not?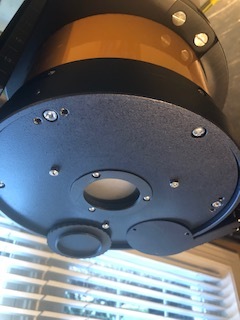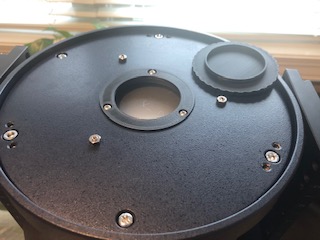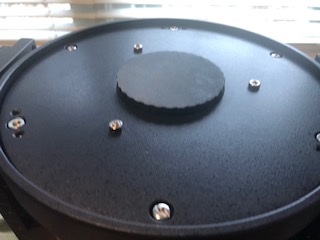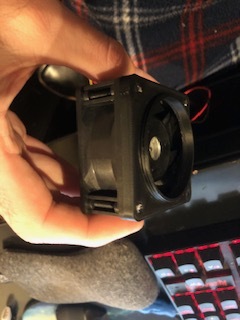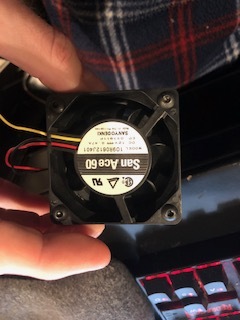 Now for the data. Its slim pickings from my suburban backyard (bortle 7 red/orange) for widefield right now. I'm able to get a few hours a night on the Cone Nebula, so that's what I chose for this test. First I built a V curve in Voyager. This is one of the best V curves I've seen on one of my systems. I'm using 300 steps of IN backlash compensation. Also, in the UPBV2 firmware I have "Reverse Direction" enabled because of the side I chose to mount the focuser on.
This V curve looks like a refractor curve with one of my NiteCrawlers.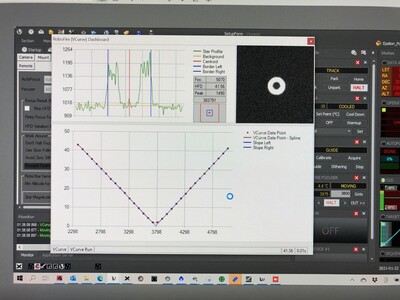 I got 10 x 600s subs before clouds rolled in. Here is what they look like. I'll post a dropbox link to the raw data since you can't tell much from this resolution. The image scale is around 3.5"/px. Just a tad undersampled

.
A raw Ha sub: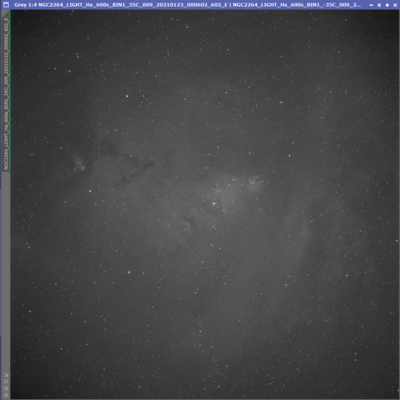 Flat Frame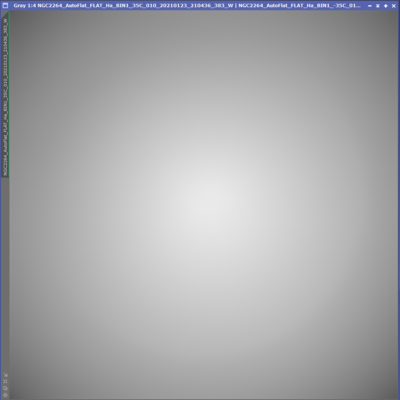 Flat Contour Plot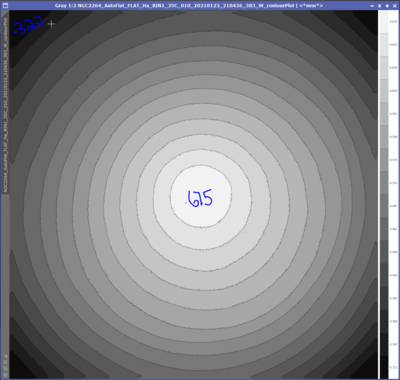 Calibrated Sub
Integration (10 x 600s)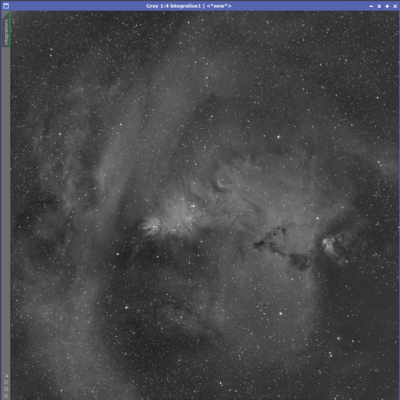 Central Region Zoom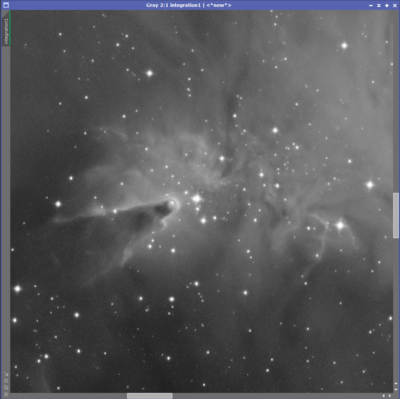 Edge Stars Blocky (No Drizzle)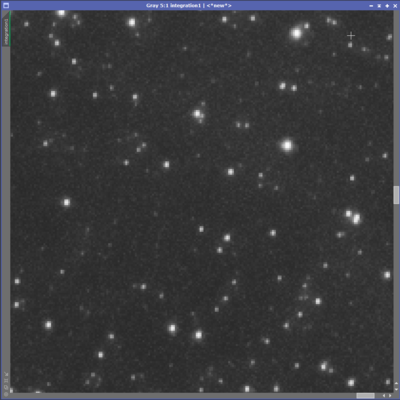 Same edge stars with Drizzle magic (not blocky anymore)
Aberration Inspector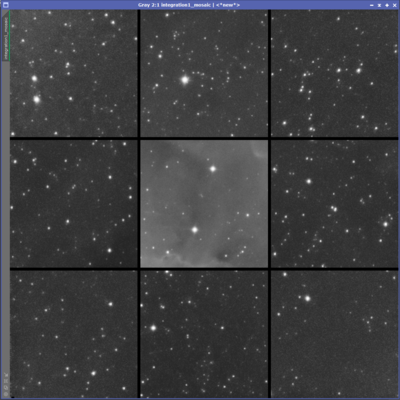 I also learned that from my location with all the stray lights from street and neighbors, plus being at f3.3, I needed a light shield. I was in a hurry, but threw this together quickly so as not to lose any more sky time. It's way too long, but the difference was huge. I have a heated astrozap one on the way.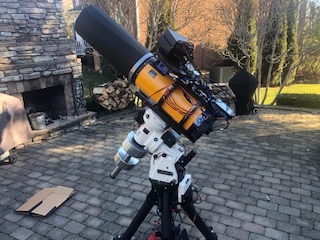 So I'm calling this a great first light and an unexpected success. I never even considered using this camera/scope combo and have a 268M on order that I thought would be the go to. Now I'm not so sure. I thought that at the least I would have lots of sag/tilt in the stock focuser. I couldn't have been more wrong. The combo produces a monster fov, albeit significantly undersampled with the 9 micron pixels. Obviously the pixel size is allowing me to get away with things at the edges and corners that I might not be able to with something like an IMX455. Still, drizzle recovers resolution nicely so I'm not really worried about that. It also appears my scope arrived in excellent collimation, and I have not intention of touching it anytime soon.
Here is the raw data:
https://www.dropbox....ThAlCuDjNa?dl=0
And here is the link to my 3d files:
https://www.thingive...bird747/designs
Edited by Monkeybird747, 25 January 2021 - 03:15 AM.