Like many, I am disappointed with the galaxies I've seen through telescopes as large as 14". Just a gray smudge. I know they are really really far away.

But then I read that they look substantially better when you are at a truly dark site.

My question is, how dark do these dark sites have to be for this to happen? Looking at my light pollution map, there are hardly any place to go east of the Mississippi. Looks like there are many dark spots out West.

Do I truly need to go to a black spot on the dark sky map to get these good views? I have a 12" dob I could take. From Cincinnati I just need to know how far to drive to get to see the really good views. Would Cherry Springs, PA do the trick?
I somewhat have an answer. I went to Cherry Springs, PA last fall for the first time. You can basically answer that question with the Milky Way alone. From Pittsburgh, PA, its completely invisible from my backyard, from Cherry Springs, it's the most amazing thing I ever saw. You literally are looking at your own galaxy's spiral arm and it looks in person just like the picture on the website, https://cherryspringsstatepark.com/. I was so astonished by it, that I didn't get to point my telescope at all the galaxies on my list.

But I did compare several objects that may provide some clarity, even in my small telescope. Understand that not all things are equal. Obviously I wasn't in Cherry Springs and Pittsburgh under the exact same conditions or time, but these are all using the same equipment (4" refractor), same eyepiece (for Milky Way that eyepiece is me), and same iPhone and camera settings and give a general sense of the difference.
M31
1) Pittsburgh, PA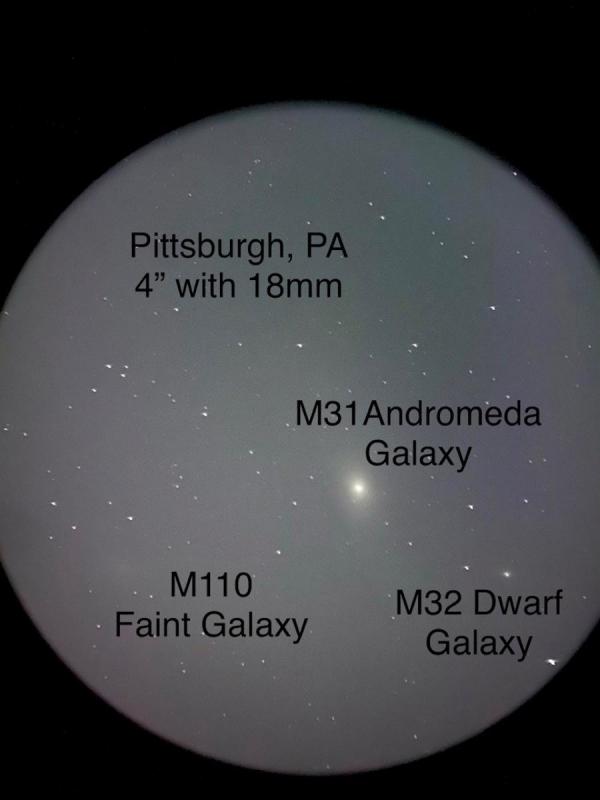 2) Cherry Springs, PA
M33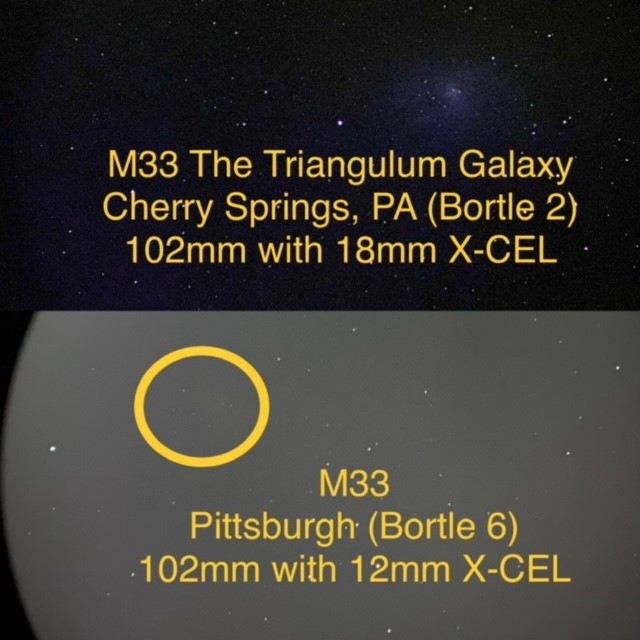 M20 (Not a galaxy, at the time I was there I was more obsessed with Nebula, but I am going this year for only galaxies)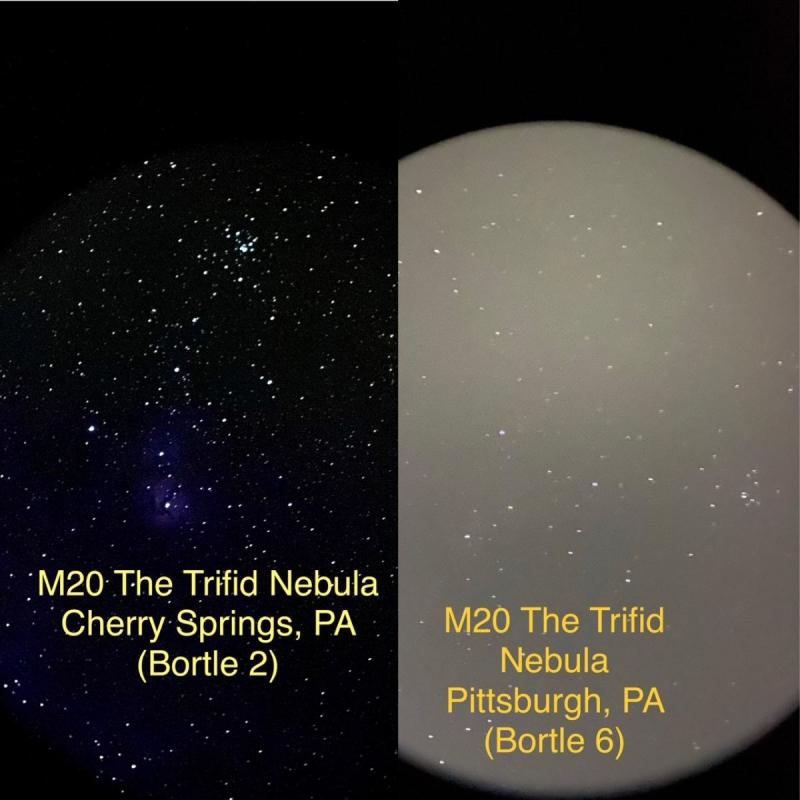 Going to a dark site is well worth it. A ton of people go to Cherry Springs for Astrophotography, so it's pretty strict with turning on white lights, etc. (several people got screamed at when I was there) There is an overnight observation field that you can get a campsite for $15 dollars, look at the stars all night and leave in the morning. I highly recommend it.
Edited by jkw119, 29 January 2021 - 02:49 PM.