And I need some help figuring out where it fits in the overall scheme of UO eyepieces. This is a "Flat Top" style like the "Professional Series" and is supposed to be a 9mm Ortho. I thought I had all the flat tops which include a 10.2mm, 8mm, 6mm and 4mm. I have not seen this 9mm before. The printing looks like the Professional Series but does not identify the design as Ortho or Konig. Picture: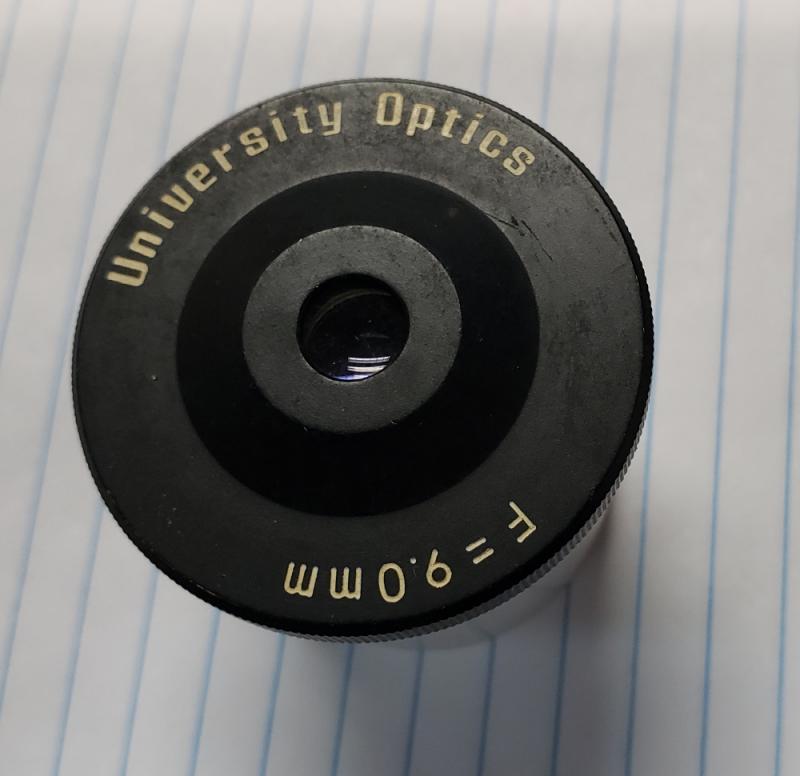 The lower barrel has a black "Made in Japan" sticker and a close look at 2:00 on the top shows some adhesive residue that looks like it came from a small N.S. sticker that I have seen on other UO eyepieces. Does anyone have any idea when this was sold and if it was a precursor to the "Professional Series", part of it or just a random eyepiece of the time?
I have a couple of UO catalogs but nothing older that the 30th anniversary issue.
Thanks
Clay