I just picked up one of these from American Surplus and Supply. I wanted something portable and very low seating height for my refractors.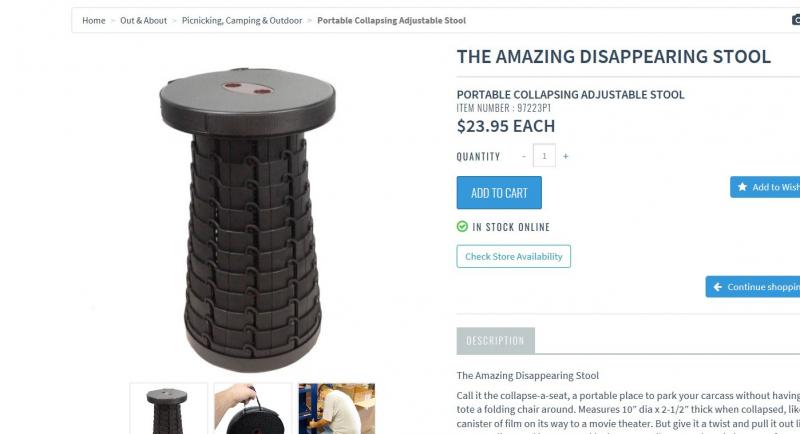 Spring loaded with finger holes at each end to open and close it. Just a pull and twist opens and locks it in place. Reverse the twist to collapse.
Really is a nice stool, solid heavy plastic, spring loaded. Its a little stiff but nothing that is a problem. No padding but beats sitting on the ground for anything near zenith. It collapses down to 2 1/2" high.
I highly recommend this stool for anyone looking for something portable and can get very low.