I received my QHY268M, and am happy to answer any questions.
It comes with a great assortment of M54 spacers (not threaded) and M48 spacers (female threads) and M3 bolts (23.5mm and 27.5mm long).
The front of the camera has no threads, just a smooth front plate for bolting on the spacers or a filter wheel. Edit: This plate can be shimmed with copper tape to adjust tilt ( https://www.qhyccd.c...catid=30&id=317 ) don't have a filter wheel for this camera yet, so I'm just trying some stuff out with a generic 2" filter drawer and the spacers it comes with.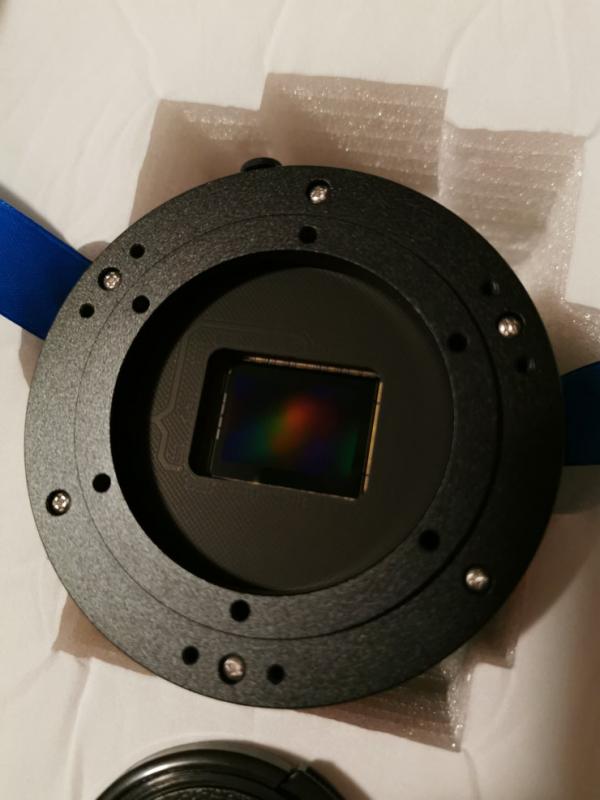 No first light yet, as it's cloudy (of course), but I have generated calibration frames at gain 0 and gain 56 (both with an offset of 25) in the high gain readout mode (mode #1). All the specs matched up extremely well with what QHY has published for this sensor. See below: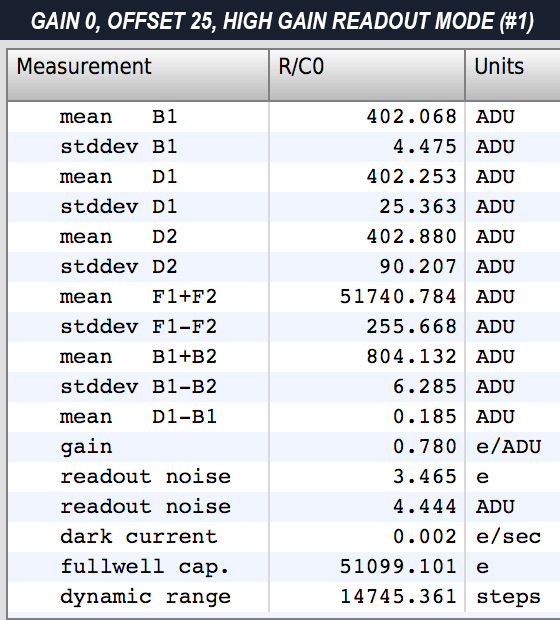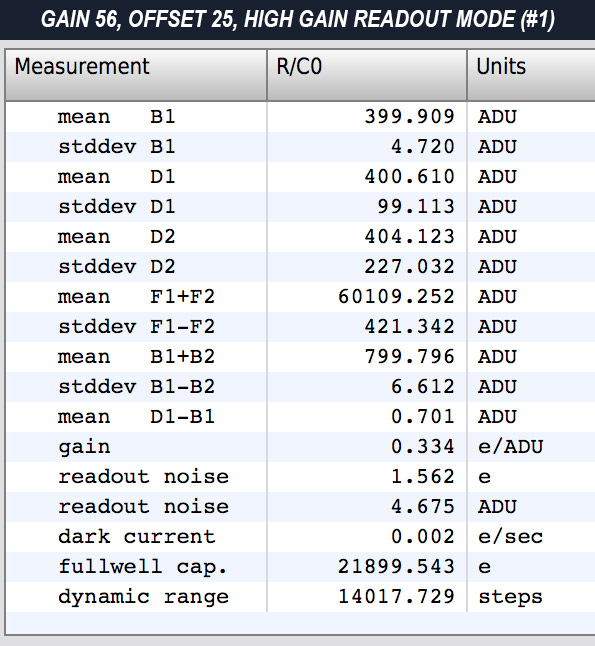 I used a 99 and 999 sec. dark to get the dark current measurement to work in BasicCCDParameters script. With 30 and 300 sec. as is often used, the dark current measurement was way off.
FITS files: https://drive.google...X6c?usp=sharing
Also happy to answer any questions or perform more tests as I know there is a lot of interest in this camera!
Cheers, Nico
Edited by 2ghouls, 29 January 2021 - 01:13 PM.