Got an Askar FRA600 Quintuplet Astrograph the other day. Build quality is amazing and it is much larger and beefier than a Takahashi FSQ106 I use to own. I am impressed!
The low down on specs is:
108mm aperture F5.6 (600mm FL) flat field astrograph, 5 elements in Petzval arrangement, Triplet in the front lens cell with 2 ED elements, doublet field corrector (built in the tube with enormous 80mm diameter internal lenses), VERY NICE 4.3" Dual speed rack and pinion focuser with several adapters, very nice tube rings and metal front dust cover, adjustable sliding dew shield, and a very nice case.
Bought it from Agena and got it shipped via UPS Ground. Arrived in excellent shape double boxed + foam padding around the case.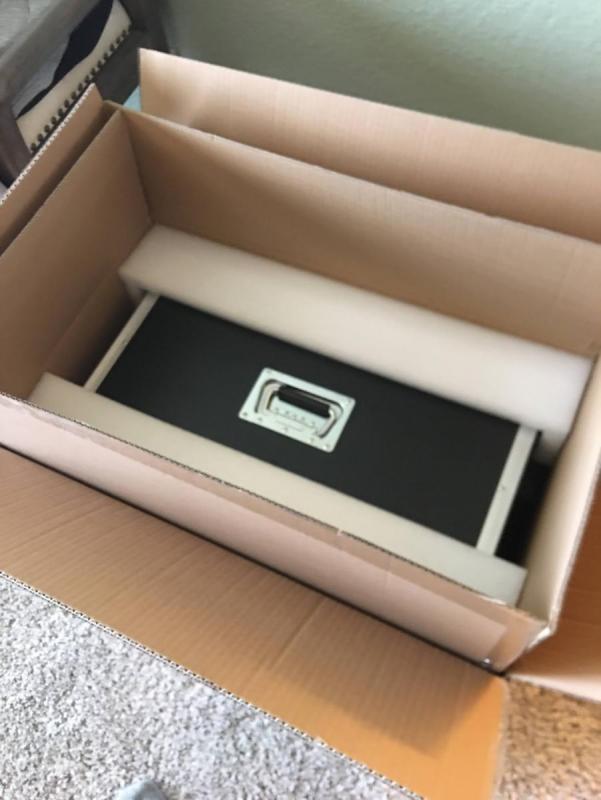 Upon opening the case I was greeted with a beautiful astrograph enclosed in plastic and very well padded case! Case is built like a Scope Guard case.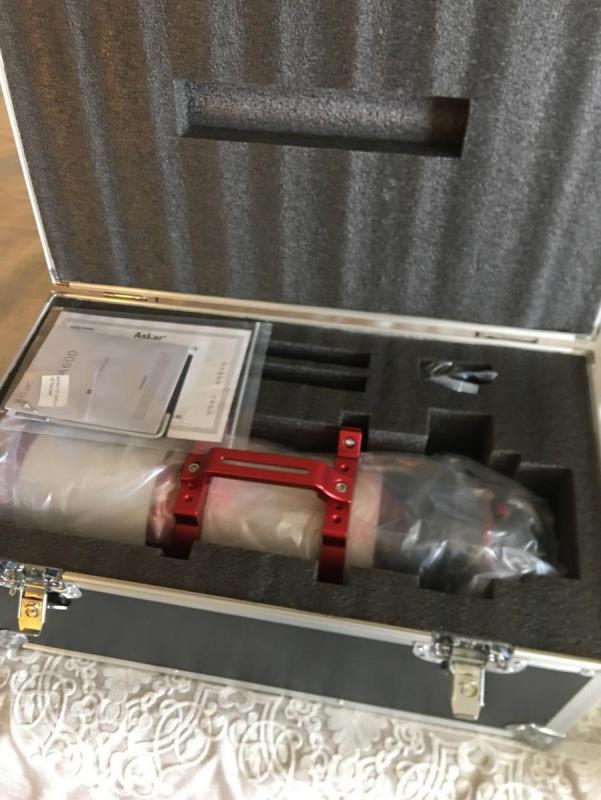 Removing the tube rings and plastic reveals the bare OTA. It is SOLID and HEAVY!