Below, shows a view of Easley crater - the second-named crater of 2021 that was added to the lunar nomenclature.
Coming in at 9 km in diameter, and lying Lat 23.69S, Long 87.97E to the north-east of Humboldt crater, the IAU (International Astronomical Union) officially gave its title in honour of Annie Jean Easley -- an American computer scientist, mathematician, and rocket scientist (1933-2011).
John Moore
Original images credit: ASU/NASA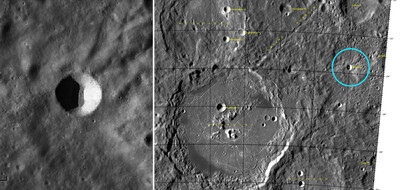 Edited by John_Moore, 04 February 2021 - 09:03 AM.