Even though we had about 10" of snow two days ago, I was able to drive about 25 miles to pick up this telescope.
I wasn't looking for a new scope, but you know, it happens.
This telescope is a Selsi 247 80mm x 910mm APL. The scope belonged to the sellers father-in-law. It is in very good condition, and it was, as I understand, used a lot.
I believe that it was made in the early 60's. The design of the box reminds me of the 60mm 1957 Space Scope that I had. I have the original instruction manual and the warranty registration card, but there aren't any dates. The Selsi Company was in Carlstadt, NJ.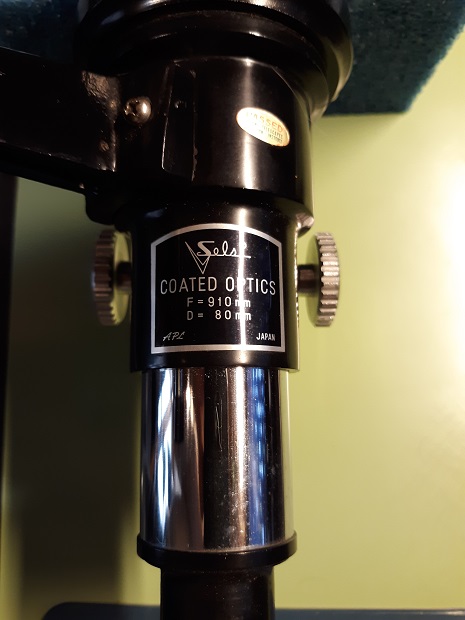 The kit includes 2 eyepieces, a 4mm and a 20mm; solar filter; prism diagonal; erector prism; 2x barlow; sun projection bracket and screen. The barlow and sun screen still have their original wrappers.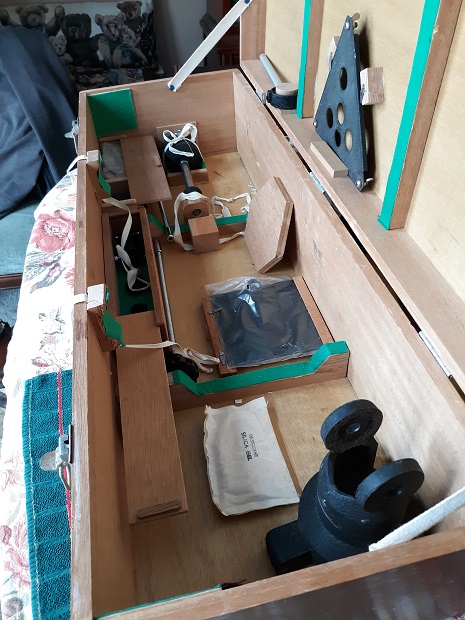 The mount is complete, but there isn't a tripod. This is the third scope I've gotten lately that is missing the tripod. What do they do with them? The mount's motions are nice and smooth. I was very surprised about that.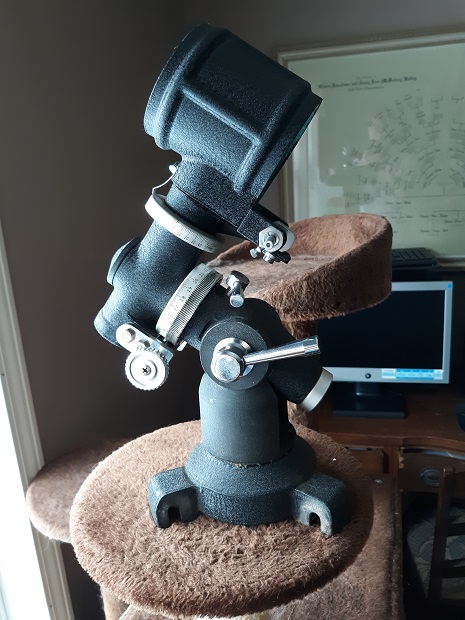 This is one of the scopes that the tube slides into it's shell, and it, the mount, and tripod all fold up somehow and fit into the wood box. Surprisingly the tube isn't dented. There are a few nicks in the paint, may be a couple small ones go to the metal, and I think most of them will rub out.
The focuser works smoothly. I don't have to do anything to it. The focuser can be fitted with a 1-1/4" VB. The Selsi's focuser is almost identical to my ATCO focuser in it's design.
Next . . . .
Edited by Garyth64, 18 February 2021 - 08:46 PM.