The Great Orion Nebula on Dry Plate.
Replicating Henry Draper's 1882 photograph. I hand-coated a small, 35mm format dry plate with ASA 25 Orthochromatic emulsion that I make and loaded it in a Nikon FM3a.
1 hour exposure using Vixen VC200L-DG 8" f/6.4. Shot during dinnertime on 17 February 2021.
Developed in D19. Scanned, processed, etc.
The dynamic range of dry plate emulsion is so great that I was able to scan the plate twice: Once to capture the faint details and then with different settings to capture the bright core. Combined in photoshop.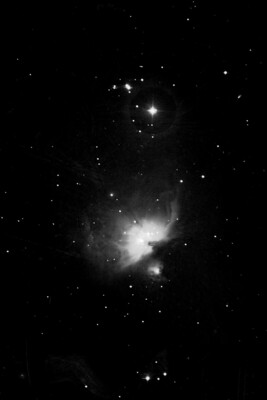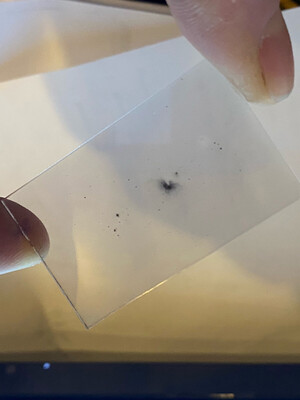 Edited by Nodda Duma, 19 February 2021 - 07:01 AM.