It's been over a year and I've still not found a replacement or a good solution for a missing tripod hub.
An original Swift is impossible to find, so I'm looking for one from another scope to modify.
Off and on I've been watching the ads, tried a known parts source, put up want ads (for an original and or a Towa), but still no luck.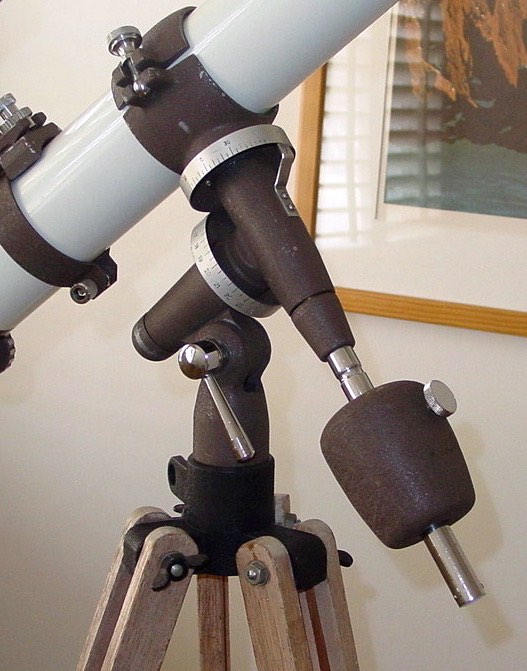 I found that the hub from my alt-az 60/800mm Crescent (Towa) fits the Swift's mount,
but I don't want to pirate it from that kit.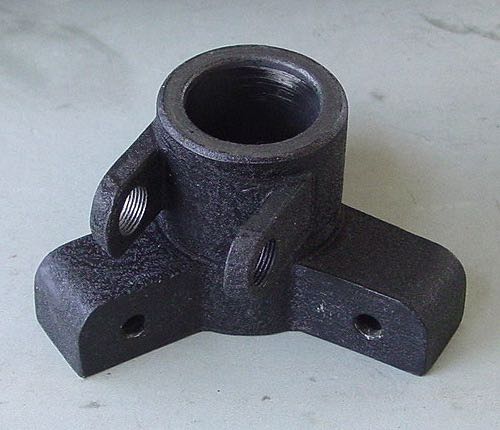 Here's a close up of a early Towa hub
It's different than the newer ones as it accepts a 1.25" shaft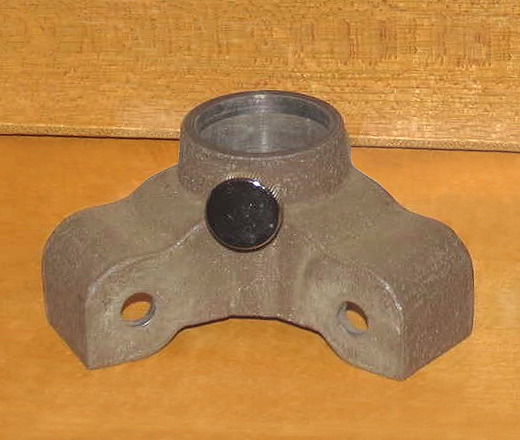 An Original Swift hub.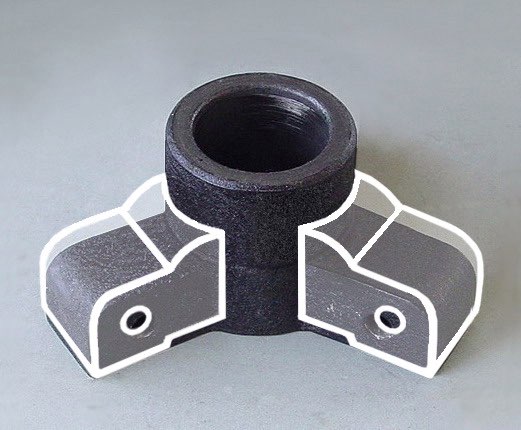 If I can find a Towa, I'd add aluminum plates to the sides of the tines,
and use some filler to do something like this.
You'd think there would be some of the Towas out there but if not
maybe I can find another small hub like from a Manon or ATCO.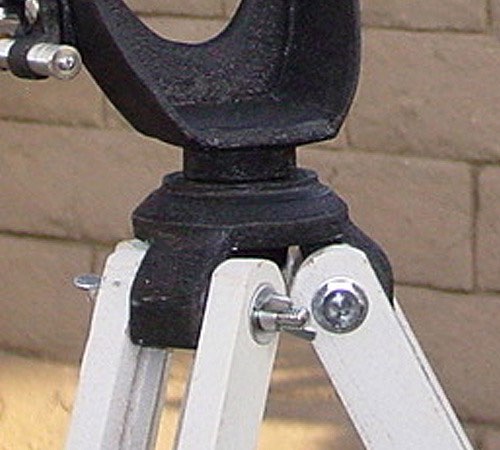 An Atco type hub on my Kenko. It's small and the tines are already the right size.
It would only need to be bored out for a larger shaft.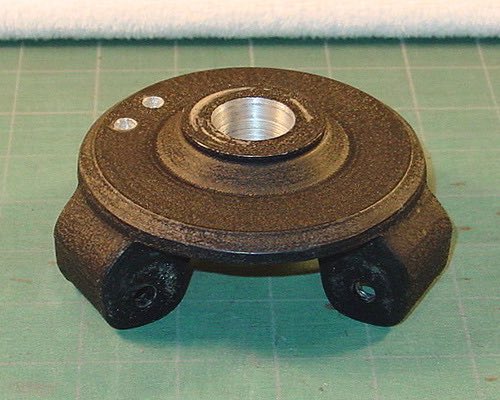 A Manon hub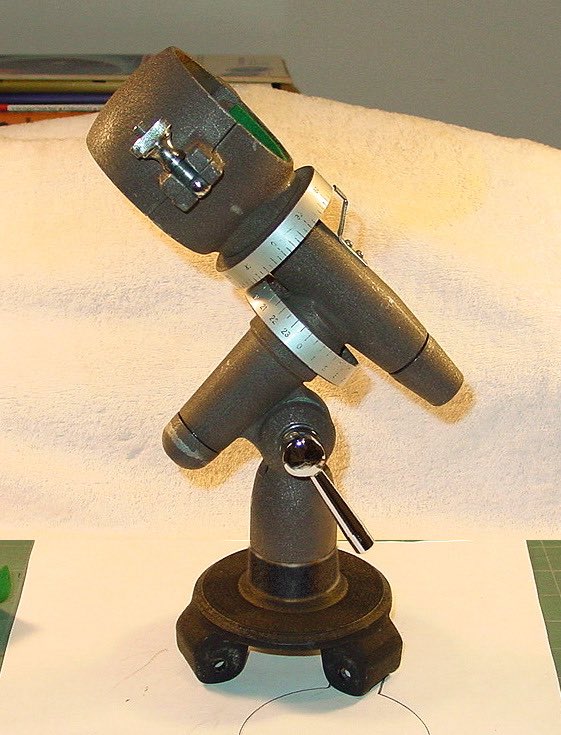 Photoshop mock up to see how a Manon would look.
a Manon would need both a center tube added and the tines widened.
It could also be reworked and smooothed and rounded...
but I'm not sure it fits in with the style of the upper mount?
Whatever I use I'd like it to be small enough to fit the storage peg in the box.
A Towa like the one above would probably be my first choice but I'm getting desperate.
Any ideas or sources?
Edited by Kasmos, 20 February 2021 - 02:10 PM.