While this post has an image of the Sun, I'm needing some input from general digital CMOS experts. I recently acquired a FLIR GS3-U3-123S6M 12 MP CMOS monochrome video camera to do full disc imaging of the Sun.
When used at an FL of 900 mm prime focus, the image is essentially perfect: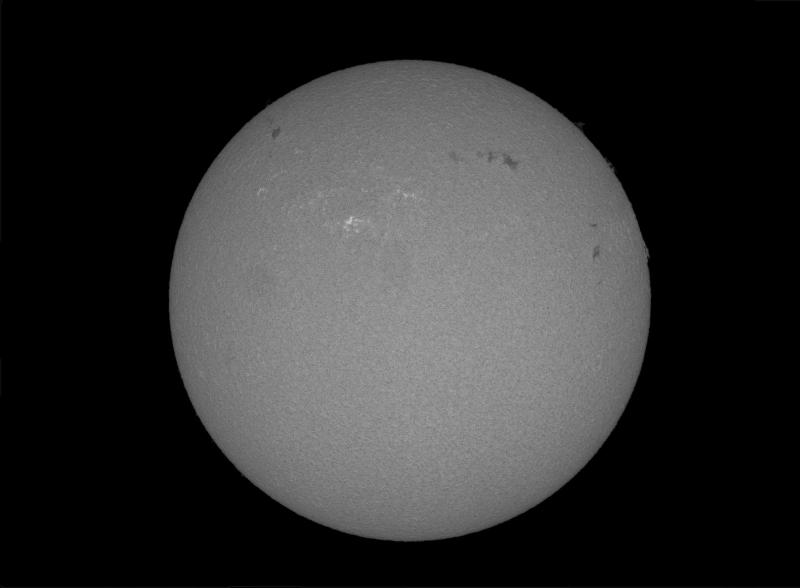 Coronado SM90/90 > ED100/900 > BF30 > FLIR Grasshopper3, captured with FireCapture, pre-processed in ImPPG, aligned and stacked in AS!3. No additional processing. Click for larger.
However, merely adding a CEMAX 2X Barlow delivered a strange pattern of vertical banding (which I don't think are Newton rings - but I could be wrong) and a irregular patch of fixed pattern noise: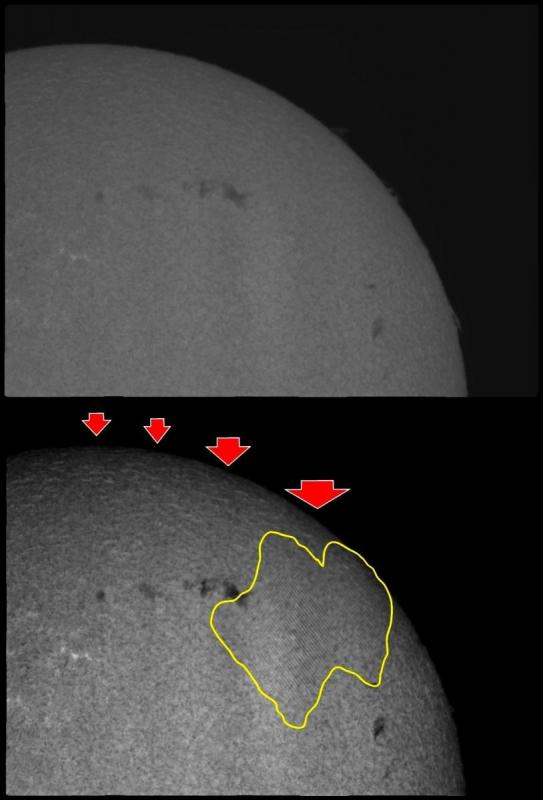 Click for larger.
I'd appreciate any input about what might be causing these artifacts and how they could be eliminated or mitigated.
Thanks for your time and interest.